Be the most famous monster this Halloween: be.... the COOKIE MONSTER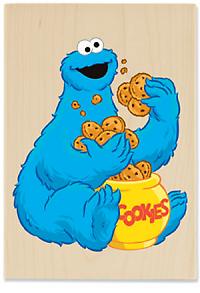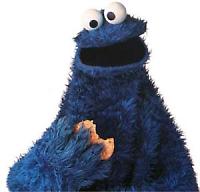 Above: The Cookie monster (Wikipedia)
I confess to be the greatest fan of Jim Henson (specially his movies) and the Muppets and Sesame Street... I can´t help to feel nostalgic but they have become part of our culture, our memories and we should keep them alive for future children... Oh yes I got moody...
but well what counts is that Halloween is close... time for MONSTERS.... isn´t it?
and who is cooler as the.... COOKIE MONSTER? And such an easy costume too and the good thing is that the key is to keep it simple.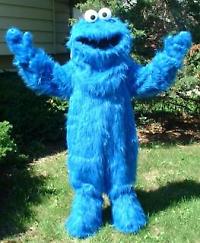 For the lazy ones you can find a wealth of them already made in ebay ranging from very cheap to deluxe costume mascot editions.Cooking monster costumes in ebay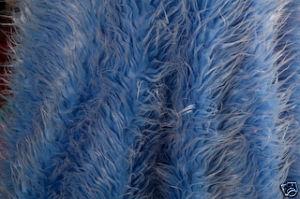 Above: Faux fur in blue (another good option if you opt to make it yourself)
This store also sells you faux fur of the greatest quality, so warm and furry (tibetan, long haired) in matching blue, because let´s face, it is not the most difficult costume to make...!! XD This is a super easy option for halloween... and you can grab a jar (if you have a close Ikea that's a good place to find one inexpensive one) full of delicious biscuits to go along with (and have already sweets for your halloween ventures!! Don´t forget about them they´re a yummy but important part of your costume!!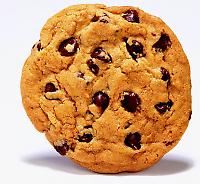 You can use a pair of ping pong balls painted for the eyes. :) or spandex material. Read this article to read a bit about the "mood" of muppets eyes... it's all in the eyes...!!!
Here you can read some tips to make a cookie monster costume in ehow
It's a very funny option too to make it for your pet... :) so you have your little critter in Halloween mood with an easy to make and cheap costume. :)
Submitted on 2010/Oct/04