Strange Little Jewelry: ethereal and tribal elf ear cuffs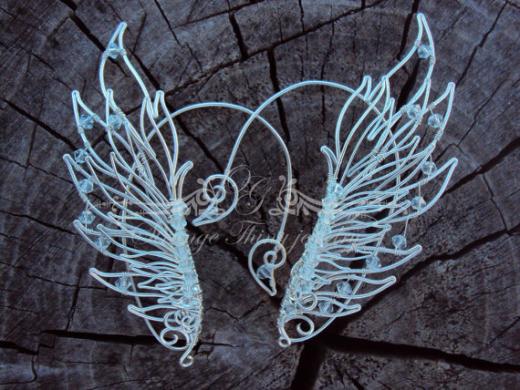 Above: Angelic/fairy etheral made of silverplated copper wire. One of my favorite models. Intricate but delicate.
Based in Odesa, Ukraine, Strange Things Jewelry specializes in handmade elven ear wraps and cuffs made of copperwire and beads. No piercing needed is the best way to "elf yourself" without latex ears (or real surgery ;-). Though there are indeed plenty of stores selling these and a wealth of DIY and tutorials out there if you feel crafty enough to try to make one yourself, I highlight this little store today because I found some of the models cleverly beautiful. Pieces are covered in laquer for durability.
Some of the ear wraps are toned down to look less girly/fairy and more tribal like this one, perfectly suitable for boys too. I particularly like the brass colour with green beads, it makes it look very forest-elf looking.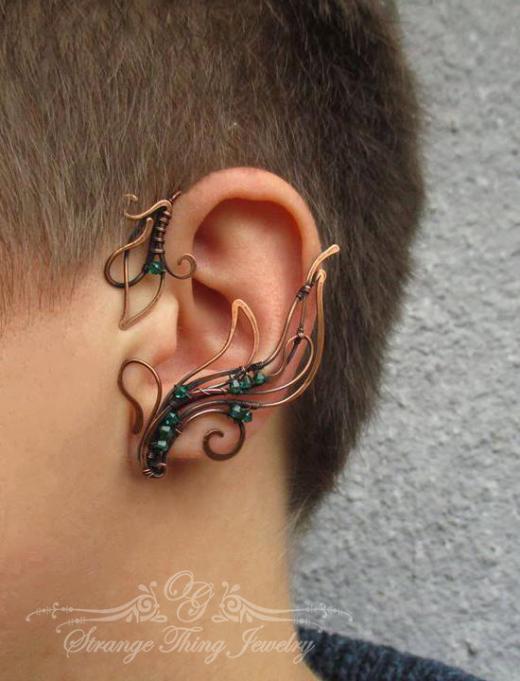 Submitted on 2015/Oct/23