Spirit Fox Crystals: Amulets for Druids

Spirit Fox Crystals ships is based in Illinois and the store ships only within US territory. But you can contact them and get a quote for the shipping if you leave out of the United States. I stumbled upon this store through their instagram account (all links at the end of the article), soon afterwards they made a giveaway (I didn't win, alas! but this is a nice reminder to subscribe to their account so you can be aware of these events). I found a lovely collection of druid earthly amulets, with caps sculpted in clay in the shape of mushrooms, roots, leaves and other forest treasures. The pendants are made of crystals, and in the store the crafter has added some lovely text about their meaning (and purpose).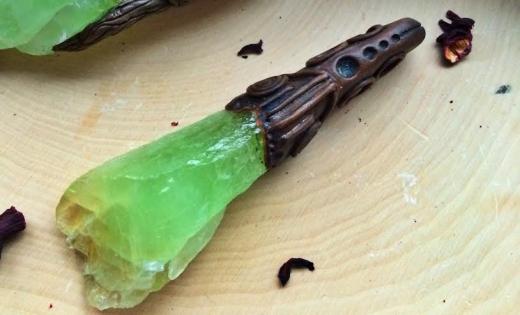 Above, super shiny green calcite pendant, it almost looks it has its own light
Below: Quartz pendant with sculpted clay cap.Store lists quite a variety of necklaces in these fashion and they are all one of a kind. They are gorgeous.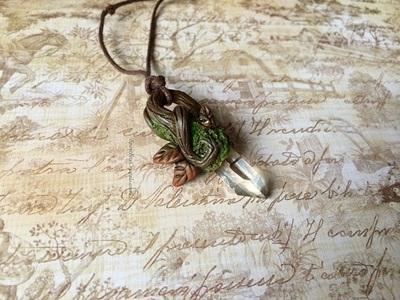 Official site
http://www.spiritfoxcrystals.com/
Store
http://spiritfoxcrystals.storenvy.com/
Follow Spirit Fox Crystals in instagram
Submitted on 2016/Feb/18