EBG LEATHER : Awesome bags, armor and fantasy leather accessories!

EBG leather is a store featuring the outstanding leather works from Craftsman Martin Winckles, also known as EBG (Evil Bald Guy, but he's not very evil really!.. I can tell you I've met him personally and I've been able to see his work with my own eyes... top quality and awesome!).
Beautiful handmade leather bags, hats, armor and all your imagination can render and can be done, as he´s always open for working in custom pieces.
His unique style is apparant in all of his work as he designs and handcrafts each item, with no two ever being exactly the same. Most popular are the stunning handbags inspired by nature, from coloured leather leaf accents to intricate hand-carved designs.
I crave to have one of these one of these one day...!! They're the perfect complement for your faery, dryad, or urban pixie... and so useful and nice in size!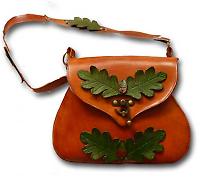 He also makes leather armor, top hats and tricorns for LARP and other costumes. Look at some examples below... isn't that Tricorn hat just amazing?? I also find the armor pieces really sexy in guy's fantasy costumes... I saw Martin self with a custom armor made for the 3 faery wishes festival and it was really an impressive piece of art!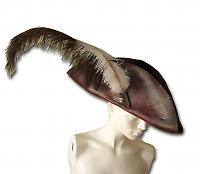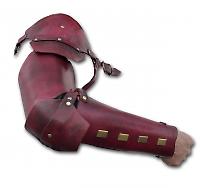 Various items will be made available to purchase and Martin also accepts commissions for custom made items, working with your specifications and design ideas to create something unique and personal for you. I've seen him personally with leather armors with a very "labyrinth" look. Below also an example of dresses and garments made of leather... I'd suggest the green one for a Peter Pan re-tale. :)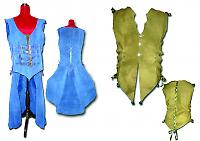 Submitted on 2010/Sep/19