Asgaard: handcrafted leather items for Norse Gods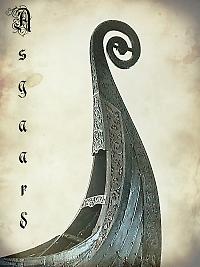 We have previously featured some articles about viking attires and clothing.Asgaard is one of the nine realms of Norse Religion and also the capital where the gods live. Valhalla is located within Asgaard. Now that I'm reading myself again the Edda´s found so lovely to feature a new article inspired by it. Asgaard is small company run by spanish crafter, artisan and photographer David López. Some items are directly inspired in the ancient northern Europe viking and northern legends and other historical elements, some others are more infused by fantasy elements, but overall, they're crafted with quality and looks killing as you can prove by the photography examples that David himself have made using the elements he's created. All items are handmade and sewed using the finest leather and craftmanship. So if you want to go to that renaissance fair or you're simply feel an attraction for the viking warrior of you're into historic recreation please do have a look to this store.
They are based in facebook so if you "like" them you can see in their gallery quite an impressive portfolio of pieces and even items on the making. Of course they also accept commissions, in case you have something special in mind. Though the facebook site is in spanish do not hesitate contacting the crafter in english if you have anything in mind.
Here are some examples of the items they sell.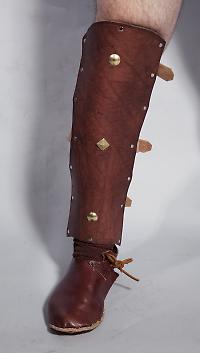 Above: leather boot, he has also examples of othe period footwear, including very comfortable medieval ones.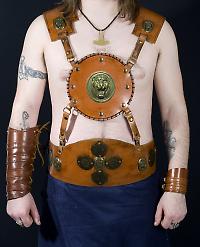 Above: set of leather belt, bracers and chest shield
But you can also find spaulders, belts, pouches and all kind of leather items. And also some stunning examples of fantasy photography too. They also have items for girls by the way.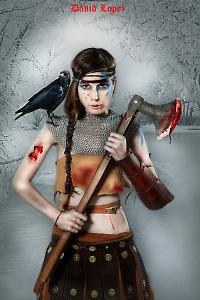 Above: Photo and clothing by David López (Asgaard)
Contact:
Physical location: Paseo Santa María de la Cabeza, 28045. Madrid. Spainemail: asgaard1986@gmail.com
Phone: +34 699671185
Submitted on 2011/Jun/28