Pendulous threads: geek accessories and lovely lace masks and jewellery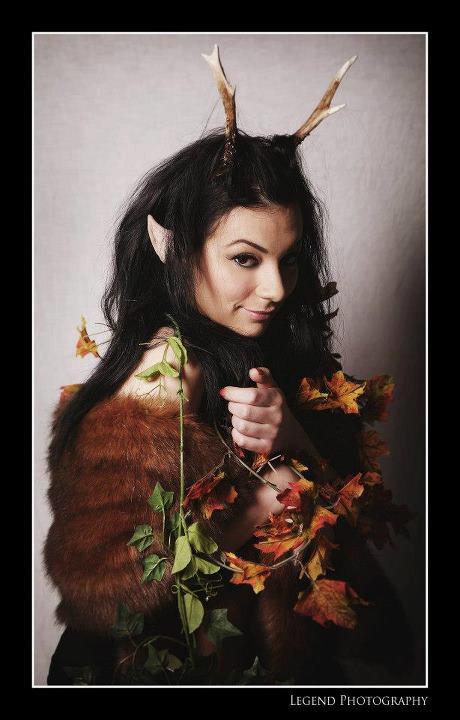 Above: Antler horns available at Pendulous Threads
Pendulous threads is a store based in UK that specialized in custom made bags made to your specification, with a very artistic freedom and options to choose, if you have a geek soul and a fondness for alternative clothing you will love the different possibilities. You can pick the fabric, size, specifications, add lace, cameos, and all kind of custom demands to make your bag your "own". Here an example :) with a Poe´s raven inspiration.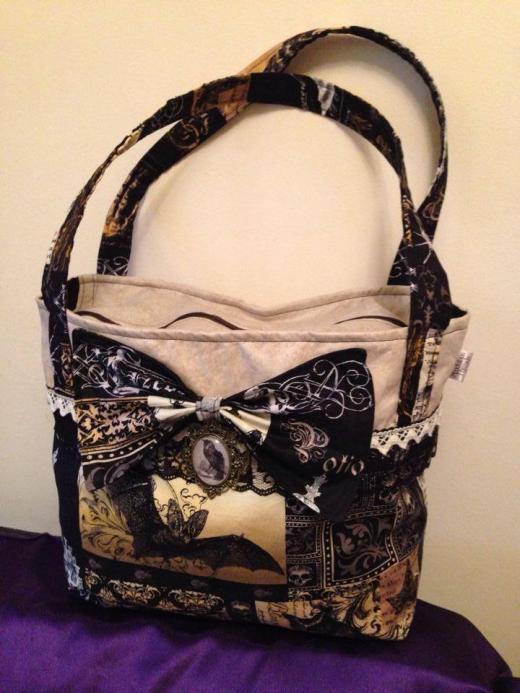 Above: custom bag made by Pendulous Threads
But even if you're not interested in bags (which is the speciality of the store) they have also other jewellery and lovely which might be what we highlight here in yourfantasycostume.com. With a spice of twisted, dark and gothic it makes by itself a rather lovely collection of oddities. :) from horns, lace masks to hairclips :) Twisted and cute!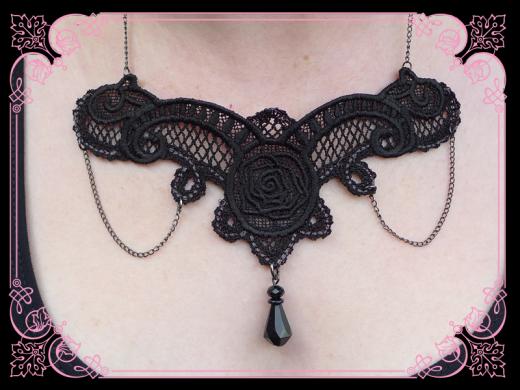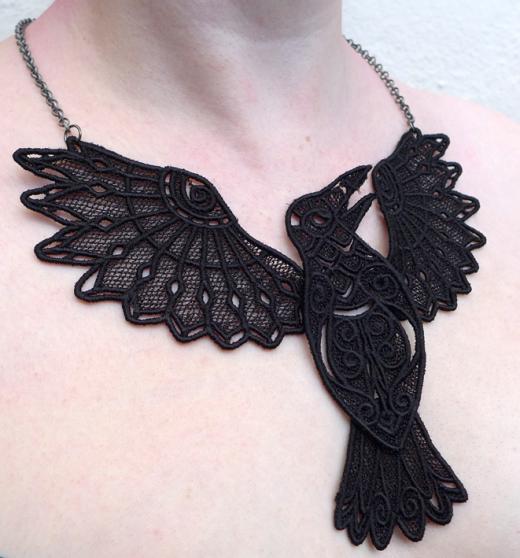 Above: two examples of black lace necklaces. I specially liked the black crow pattern which is rather large and a perfect choice for a wicked witch garment, sorcerer, Morrigan or gothic-lovers.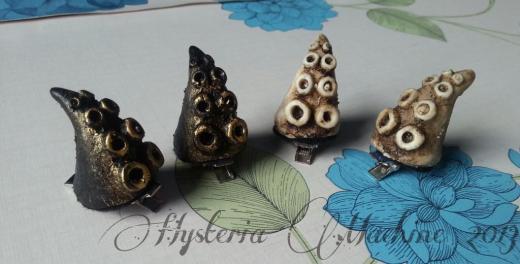 Above: super cute tentacle hairclips (<3) perfect for Lovecraft or Steampunk lovers... a touch of sci-fi for your fantasy costume or even your daily wear
You can also network by liking their page in facebook and be up to date with their latest news.
https://www.facebook.com/pendulousthreadsuk
They also encourage contact for collaborations and custom orders via email
Submitted on 2013/Nov/18