Draconian dreams: complements for a luring she-vampire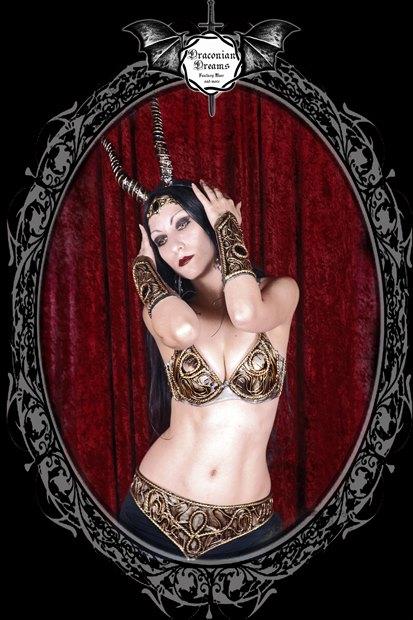 Draconian dreams is the new store of crafter, singer and composer Lady Morte, from the Spanish dark folk band Trobar de Morte :) (fellow talented friends in fantasy music you should check). But she´s expanding now her talents to a fashion and complements design line called "Draconian dreams" featuring a lovely collection of dancers, and also tribal bracelets and bras (perfect for belly and gothic bellydancers), faun horns and more. A luring dark fantasy for women vampires and warriors. With her own designs but also open to commission your custom design if requested.
Based in Spain, and operating from facebook, prices are really afforadable and they look really impressive. Go and check it out!
Submitted on 2012/Oct/25