Eliu's store: elven and pagan inspired jewelry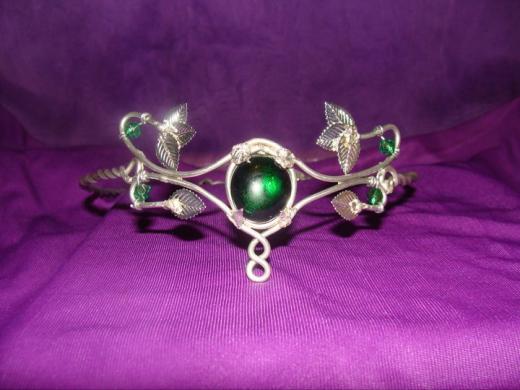 Above: Doncella Silvana (Silvan maiden) elven circlet tiara in silver pewter
Eliu´s store creates jewellery and accessories inspired in pagan, celtic, and fantasy. Each piece is handcrafted and designed by her. The designs are entirely original (except for some special comissions). She offers circlets, crowns, necklaces, earrings, and almost a forest elven fairy could ever imagine to wear. :) Best of all, aside of looking gorgeous they are indeed rather affordable.
She has two ranges of tiaras, and even some aluminium made cheaper versions for those with tight pockets. But all of them really lovely.
And not only crowns and circlets but also all kind of complements, many of them one of a kind. I highlight this lovely half mask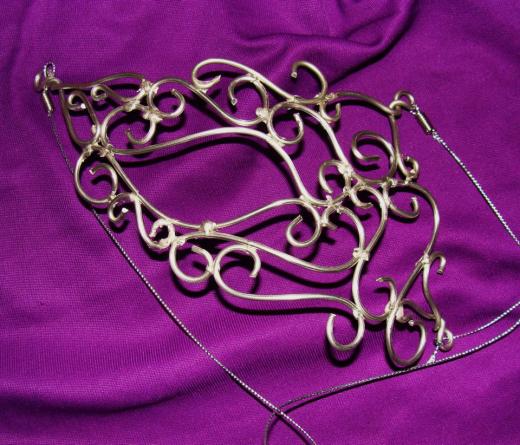 To order any piece or even commission a custom order all you have to do is to email her at Eliudrae@hotmail.es
There is also a facebook page where you can see most of her catallogue and also contact for purchasing http://www.facebook.com/elius.tienda
I'm definitely going for a pair of elf cuffs ear wraps as soon as I can :).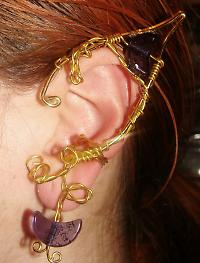 Above: Ear wrap Isilmallen.
Submitted on 2012/May/18