Burlesquers: a touch of "gore" with class for Halloween!

Burlesquers is a little store where you will find slit throat chokers with blood dripping down and sexy stitch chokers...
Burlesquers make dark, Gothic and Halloween jewelry and hand made accessories b Sometimes a simple idea can be really so clever and catchy! So if you want to be a sexy Frankestein bride or a beheaded Anne Boleyn (or Queen of Hearts or Alice... irony!) here you'll find some items you may find really useful and at the same time not too gory. It features also some matching earrings (blood drops and frankestein screw and bolt nuts) and bracelets.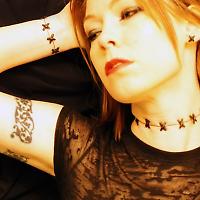 Stitches choker and bracelets... for a modern Frankestein bride!. It would go well also for dressing like Sally in "A nightmare before Christmas"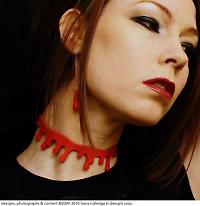 Slit throat bloody choker... off with their heads!

The chokers are slightly curved but thin enough to remain a bit flexible. The backs are unfinished but smooth so they are comfortable to wear. These tie around with a simple black ribbon that will fit any size.



Submitted on 2010/Sep/23