Aurora Bazar: loveliest victorian and gothic chokers
Aurora Bazar is a store based in Australia that features gorgeous chokers. Some perfect for those vampire ladies with black and red droplets, and built with lovely venetian lace, velvets and beads, czech glass stones, handcrafted with their original designs. Ornate and sumptuous, with that luxurious vintage looking. Some very gothic looking, other more victorian... but all equally delightful. The chokers will fit you as they fasten with an adjustable length chain and clasp.
Stunning!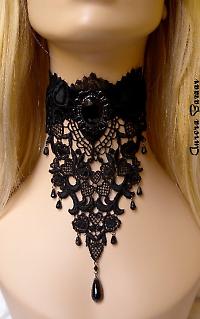 Above: "Hepatica" choker model
You can see a few more examples below;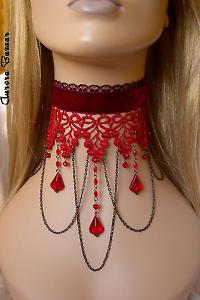 Above: Sanguine lace choker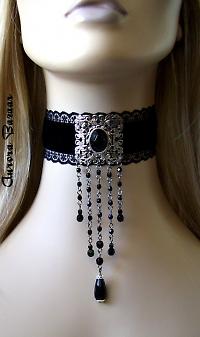 Above: "Ophelia" choker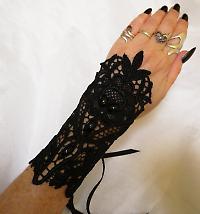 They also have some wrist cuffs like this one made out of black venice lace to wrist tying with 2 sets of ribbons.
They also have some accessories like earrings and less intricate simpler chokers as well if you don't want anything huge, though I like the massive ones :)
They have a shipping policy with rates up to 500g and then over at least within Australia, oversea customers need to contact the seller directly.
Submitted on 2011/Apr/21