Neirahda: viking and celtic inspired ornaments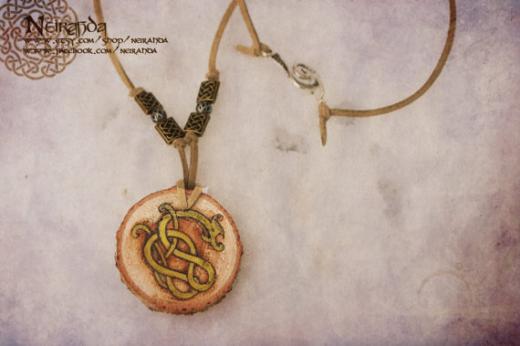 Above: Viking inspired pendant with dragon motif
Neirahda is a store run by crafter Cristina Sánchez from Cuenca, Spain featuring handmade ornaments and jewellery featuring pagan, Celtic and viking motifs and patterns and using polymer clay to mimic carved stones, they really look like old relics. Spirals, runes, triskelions and other elements found in Norse and Celtic mythology render a lovely collection for the lovers of Ancient times.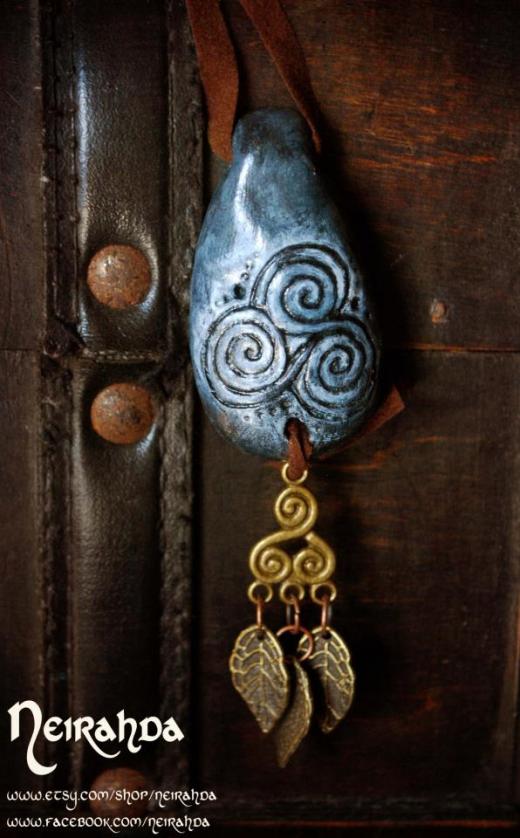 Above: One of my favorites: Newgrange stone pendant has been made of polymer clay, imitating the texture of real stone. I love this one, for any reason it reminds me to the Mystics of The Dark Crystal, my favorite movie :)

We have sculpted every piece by hand and they have been painted with acrylics, metallic paint and glass varnish.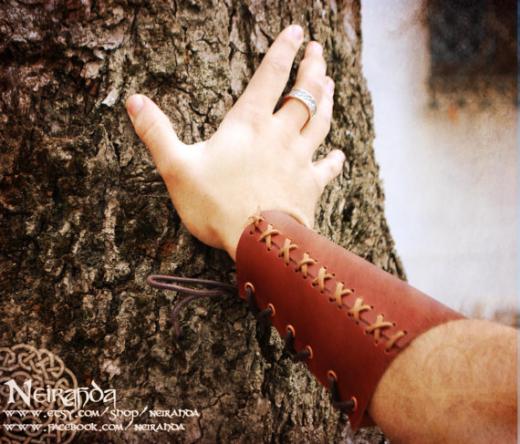 above: handmade leather bracelet because there are also other complements listed on a regular basis at the store. :)
You can also like and network with the crafter at
Neirahda facebook
so you can see "already sold" products in their gallery just in case you want to order a custom piece similar to one that's sold.
Submitted on 2013/Feb/17