On Gossamer Wings Halloween fairy wings give away!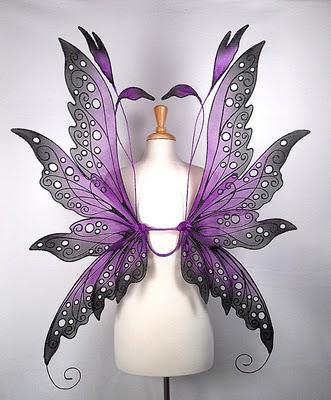 Just a small entry to tell you that due to Halloween approaching, crafter Angelia Doyle from Gossamer Wings (that we previously featured in a yourfantasycostume On gossamer wings ) is giving away a pair of Fairy wings as part of a promotional contest. This is your chance to get some wings for free (and super cute) so read the contest guidelines at the link provided. Basically it's a giveaway where the winner will receive a pair of fairy wings worth up to $50 from their Etsy shop. All of the instructions for how to enter can be found on the Fabulous Fun Finds blog at: http://www.fabulousfunfinds.com/2011/09/on-gossamer-wings-giveaway.html
It's easy, are you going to participate? I did! Good luck!
Submitted on 2011/Oct/05