Sock Dreams... any sock you could dream of! socks, socks, socks!

Above: some Halloween seasonal special socks by Sock Dreams
Socks, socks, socks...! :) No cold feet and no boring feet allowed!
I am a lover of odd socks, fantasy socks, colourful, mismatched, weird socks. And why not, sometimes they can be the "touch" of fantasy your daily wear needs, or even a nice complement for your fantasy costume. So now that Halloween season is approaching (again, and we love it right!) this shop SOCK DREAMS based in Portland (Oregon) offers a massive collection of socks features also some lovely seasonal models :) just right for that special night, and daring autumn/winter models. I'm the lucky owner of some socks as some of my friends in Oregon gifted me some very daring pairs a while back! :)
And they don't only feature standard socks but also colourful stripes (almost in every hue you can imagine and also rainbow-like) and lace socks perfect for steampunk and gothic attires.

Halloween is not the only reason you need to wear stiped socks by the way... but orange and black is super cute, right?
I also like the fact they always change their logo to fit the season... now that Halloween is close then...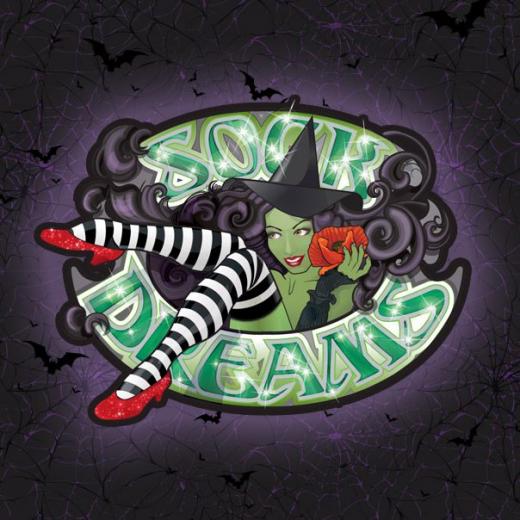 You can also network with them to be updated with new additions to their catalogue in:
Direct contact to order(at)sockdreams.com
Submitted on 2014/Oct/07