Exclusive photoshoot for EL COSTURERO REAL featured in AUTUMN FAE MAGAZINE issue already available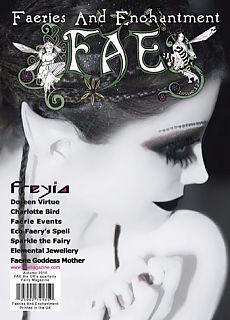 We are proud to announce that latest issue of FAE MAGAZINE (british publication devoted to fantasy and the fairy world (including fashion) has published an exclusive photoshoot where I have modeled for the spanish designer and costume maker El Costurero Real.
I'm wearing a lovely and exclusive for the shoot "moth dress" made by Alassie (El Costurero Real previously covered in yfc in this article) and fellow artist Lady Morte is wearing also another garment from El Costurero´s collection.
Here is a picture of the dress "in the making". The wings were made in paper and covered in latex for protection, and the front of the garment is made with brown feathers. I really have a passion for moths (thus my song "Nothing" ends like "moths fly to light when they're blind in delight" so wearing a garment like one was really entrancing). The fact that I could keep it was a true gift (thanks for endorsing it) I'm sure i'll wear this one in some of my concerts soon.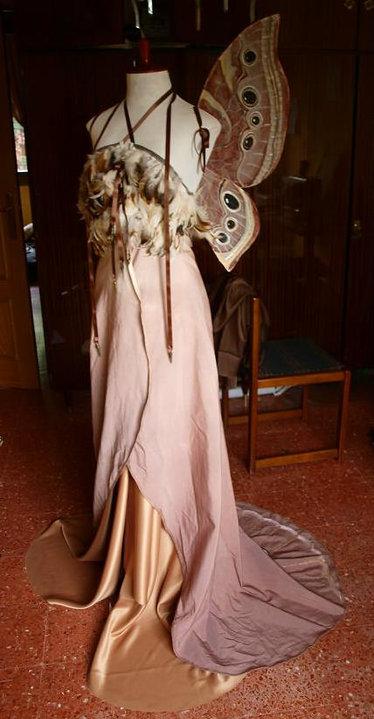 And here´s a preview of one of the final pictures of me and Lady Morte wearing the garments. Photography by Sebastiá Pagarolas, for the rest of the series you need to buy the magazine (at least till winter, when they shall go public in your fantasy costume gallery)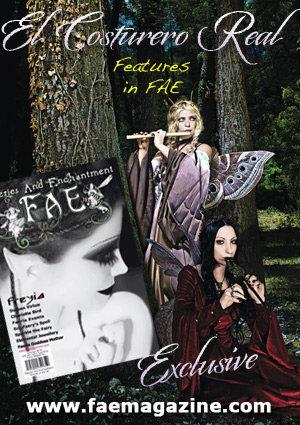 Submitted on 2010/Aug/20