You know it: affordable FX and fantasy contact lenses for Halloween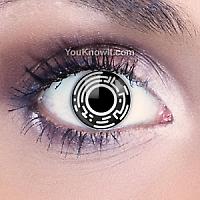 Above: bionic fx contact lenses perfect for cyborg and futuristic costumes

With a free shipping worldwide policy You know it has one of the largest collection of colored and fx contact lenses. In our previous article about sclera contact lenses we already mentioned this store YOU KNOW IT, that with a free shipping worldwide policy and one of the most affordable prices, it includes some fancy, cosplay (you can create a big eye effect with bigger irises), fx, horror as well as a list divided in categories like zombies, werewolves, vampires and other crazy things or you can surf the collection by color/hue as well. There are some with a life span of three months and others that can last up to one year. Colored contact lenses are a fantastic way to update your look, create truly stunning eyes or just try out a brand new gaze. Even some UV glow in the dark...!



There is a staggering range of colored contact lenses out there including natural-look contacts, circle lenses and block color contact lenses that really stand out. They have recommendations for different themes, also a how to wear and well... surf a bit yourself!
Create a striking effect in your gaze... enhance your halloween costume, use it for filming or take a spooky different shot... or simply dare to change your look... there are endless possibilities. A great place for cosplayers,
Also you will find the very popular "twilight" contact lenses to look like a vampire.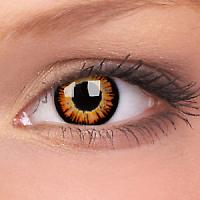 If you want to become a werewolf they have a subselection!


They also have some fake eyelashes to enhance the fantasy effect and some costume accessories like uv body paint to go along the uv lenses.

here you can watch a video with some Halloween suggestions from the seller, and also for your own amusement!
They also have some funny UVA glow in the dark models :) You can see the striking effect here. You can see a video below
Submitted on 2010/Oct/07