Kiwiberry: fantasy colored contacts and fake eyelashes in your eyes at affordable prices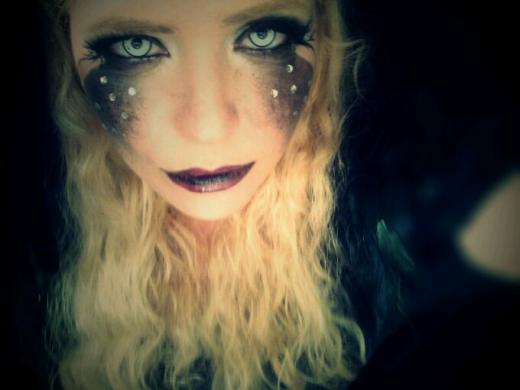 Above: me wearing white out fx contact lenses from Kiwiberry Collection
Colour contacts are fun, and an easy way to get an striking look. They're among the most used items for cosplay, and we previously covered some special fx contact lenses in a previous article in your fantasy costume, and indeed more articles about these kind of items are to come. Kiwiberry is a store that specializes in color contact lenses (both natural and striking fantasy hues), circle lenses to make your eyes bigger (like a doll or anime girl) and fake eyelashes to make the final effect for eye-catchy :). But the good new is that they're durable, comfortable and yes! cheap (average price per pair is only 20$ and often less if you pick a sale or discount! They have over 900 different models They´re based in Korea but shipping costs are reasonable, specially when combining orders. Another good thing from Kiwiberry is that they run discounts on a regular basis (some up to 50%) and they also run fidelity programs. They have a great customer service and are very responsible by email and their networks.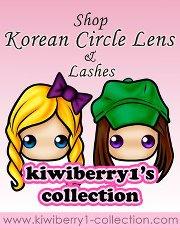 You can also network and like them in facebook :) http://www.facebook.com/kiwiberry1collection
and follow them in twitter for updates
If you happen dark eyes, some of the natural colors will show a bit subtle, I happen to have light blue eyes so they looked quite striking and close to the color portrayed. Still if you want something that is obvious I recommend the higher diameter (to enlarge your eyes) or the neon and vibrant colours. The result will be always less striking than you see in the picture as it will overly a bit and blend with your natural color, so don't hesitate in going for something vivid. There are different patterns, going from natural to doll-like with solid rings. They're all quite big, so probably will enlarge your iris and make your eyes pop out and look bigger. The smaller size is quite large already (for me they're perfect as I happen to have big eyes)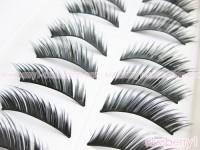 Above: Fake eyelashes wispy bold style with winged ends. Fake eyelashes always look so glamourous! If you're shy about its striking effect they have also more natural and discrete models. They come in sets and are really affordable-
Remember always to lubricate if you're not used to wear contact lenses. They offern different diameters and remember the bigger the more caution you must have with keeping your eyes hydrated with artificial drops. But I'd worn mine for a videoclip shooting around four hours and no signs of uncomfort I must say. I'm short sighted and mine were plano so I cannot tell if there's slight graduation in the plano ones. Remember that piggybacking (put an fx contact lens over your actual graduated lenses) is not healthy for your eyes. So I'm using mine only for photoshoots and video shooting and not going out with them becuase I would need mine with prescription. If you must, do it little time and at your own risk, but It won't be comfortable.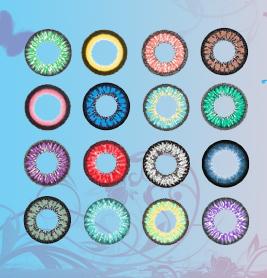 Above: some examples of colors offered in the collection
I've received some courtesy new samples (thank you! <3) from kiwiberry, indeed i'm now tempted to use the pink and golden for some photoshoots so I'll come back later on to update this article with the pictures :) I got some lovely pink ones I may go for an "albino" photoshoot. Oh now I want to try Aqua and forest green and Violet and red! LOL hahaha!
And here you can see one of my latest videoclips "Sueño Muerto" in which I used their white out contact lenses :). By the way the stylism and dress I wear are from another of our endorsements El Costurero Real. The picture at the beginning of the article is a close up of how they look like.
Submitted on 2012/Sep/10