Freckles Fairy Chest: treasures for the fairy, the princess, the sorceress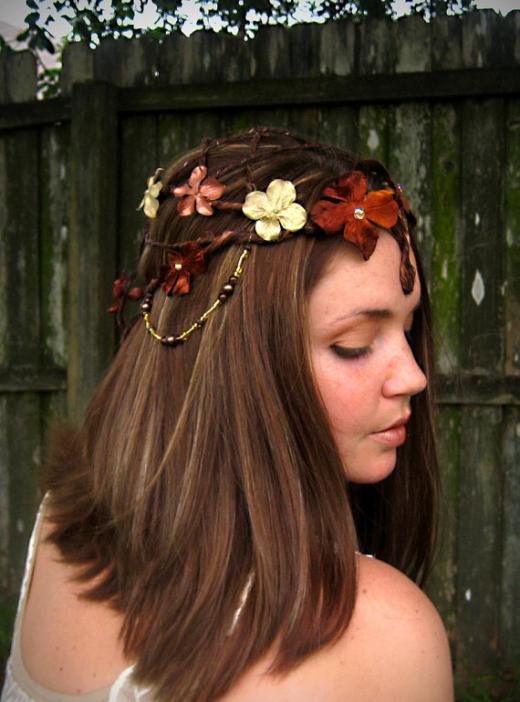 Above: bridal headpiece by Freckles Fairy Chest, bring on magic to your hair and become a fairy inmediately:) this is one of my favorite arrangements :) It makes also an elegant option for fairy brides.
Oh what a lovely discovery! :) I feel like a treasure hunter when I find such lovely items. Freckles fairy chest is the store run by crafter Ashley Ormaza based in USA. Her love and devotion for fantasy is pretty obvious in the lovely collection of items she has listed in her collection. Crowns, necklaces, headpieces, vibrant and handmade, some of them really look innovative and will be the ultimate addition to your fantasy costume. In Freckles fairy chest Etsy store you will find some ready to ship and current articles on sale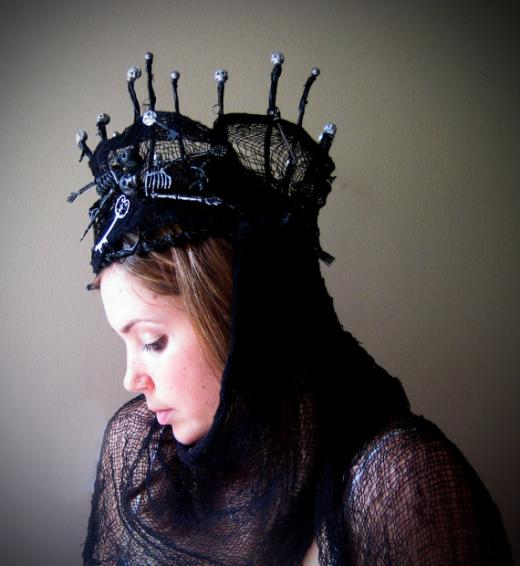 Above: Gothic Skeleton Key Crown Headdress - Halloween headpiece.
I also highlight that they have several mermaid/sea inspired headpieces, these are not so easy to find, so if you're a dweller from the ocean and not the forest, you also have several lovely models to pick from like the following :)
We also have previously covered a special article about Alice in Wonderland Red Queen, this is a great addition for the article :)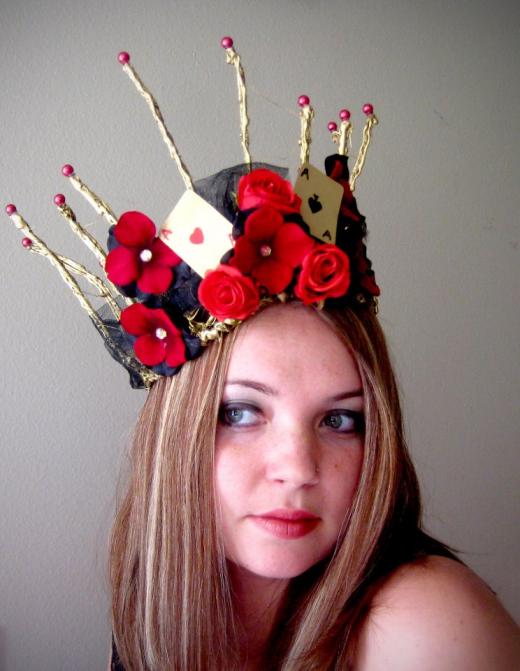 You can network and like them in facebook where they make some "share and win" contests on a regular basis and also showcase some portfolio and pictures of happy customers.
But this is not all, they also make some lovely necklaces, chokers, even fairy wings! :) and at affordable prices, so go and have a look :) to grab your treasure or to look for inspiration.
And below there is me wearing one custom white crown made by Freckles Fairy Chest I got for my birthday :) I loooove it :)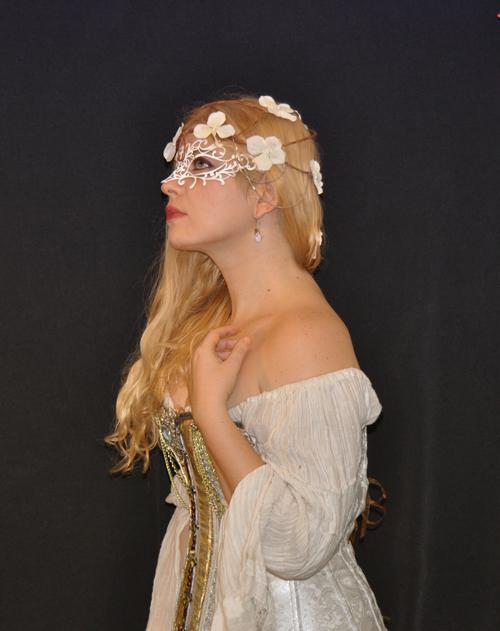 Submitted on 2012/Sep/21