Ondine´s curse: fairy and elven tiaras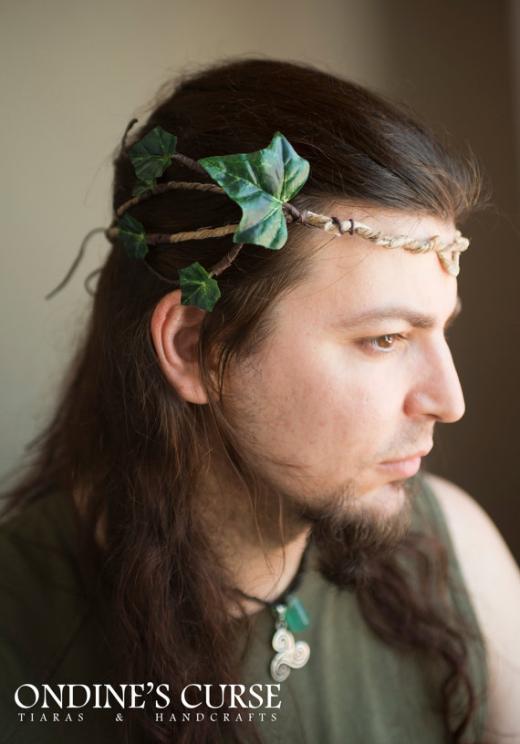 Above: Oberon ivy-elven circlet. Always a good option for sylvan elves and other forest dwellers.
Ondine´s curse
is a store based in Torrevieja (Spain) and run by crafter Estela Espinosa Freijo.
The store t specializes in handmade headpices, tiaras, circles and floral garlands inspired in prerraphaelite paintings, fairy and elven fantasy. Delicate and mingling faux ivies, delicate flowers and florist tape, the result is rather lovely. It has some models suitable for men and also some garlands in delicate white that would fit nicely for a fairy bride.
Below: Ophelia´s circlet in delicate white, perfect as bridal headpiece as well.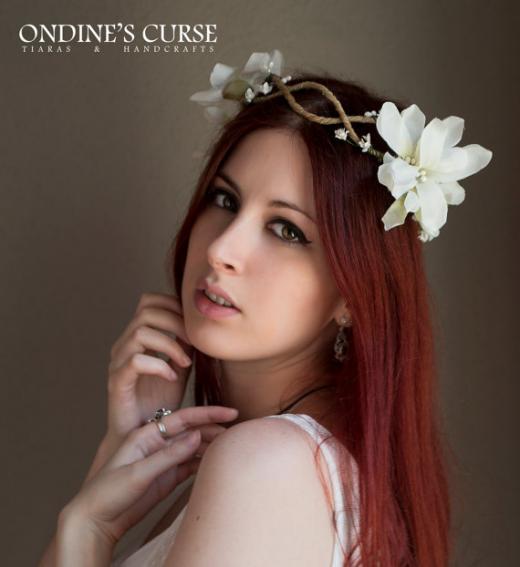 Though based in Spain, the shop in etsy is run in a bilingual way so it welcome foreign clients. They also encourage custom orders so if you have something in mind in a similar fashion to one of the items listed of if you want a replica of an item that is sold they have a contact for the purpose.
You can also network with Ondine´s curse in facebook
Submitted on 2013/Aug/25