More historical and medieval shoes for your feet....!!
When it comes to the point to find the right shoes for a fantasy garment,  it's often one of the weak points that often spoil the historical or rigor of it all. I just found this wonderful site Lady Oren's medieval shoes with a lovely collection of shoes and boots. Most shoes can be made in leather or suede  and you can add some motifs in certain models. I love these below, a with a leaf fairy design burnt on leather: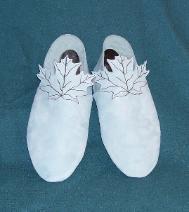 There are also many models inspired upon historical paintings: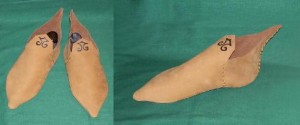 up: Archer shoe model
And  the site features also some lovely pouches too.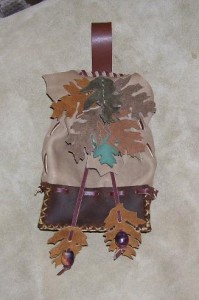 Submitted on 2008/Oct/21