Talismana Designs: urban tribal style, wearable and "fantastic"!

Based in USA Talismana Designs is a eclectic collection of handmade clothing and accessories that ranges from fantasy-elvish pixie wear to steampunk and dystopian fantasies. :) They have a store in etsy, and the best description I can make is that you visit the site and surf among the listings. They have lovely steampunk bloomers (some even daring for burlesque lovers) and bustle skirts, pixie-elvish wear and even tribal and fairy jewellery :) It has a fusion "vibe" ongoing in the entire collection.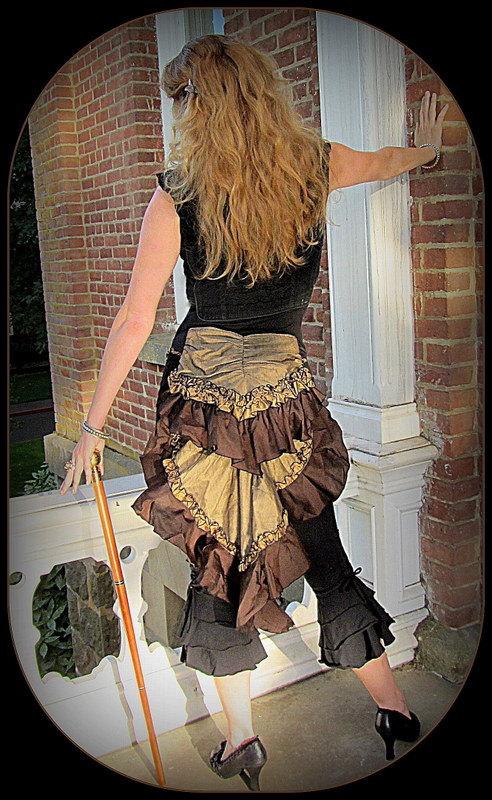 Above: steampunk victorian bustle skirt belt (it ties to the waist) and matching bloomers). This one in brown but also available in other colours like green (for absynthe or green fairies)
I absolutely fell in love with this adjustable leaf pocket belt. It looks so pixie-elvish and so useful too :). Or maybe it is because I've been a bit obsessed with greens and earthly tones lately and I keep on losing my keys too, :) bookmarked! They have also other utility belts in other colours and moods, in blacks or more steampunk-ish brown :) They also have fairy skirts and earrings with organic shapes, some inspired in fossils or plants. Very organic and faery-like.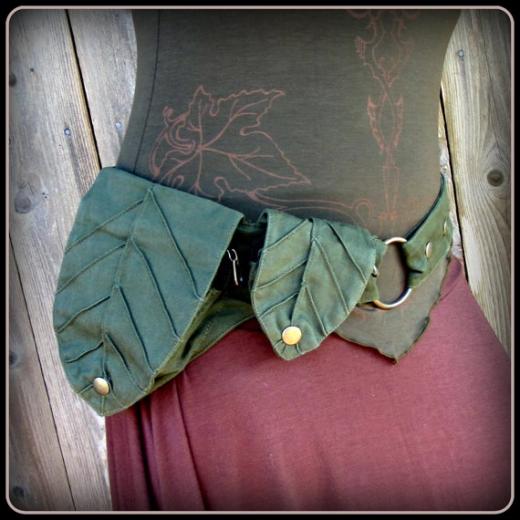 Bellow some examples of their accessories.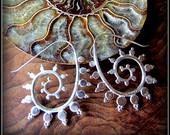 I loved these earrings, it's a mix of an unfurling fern and ammonite fossil.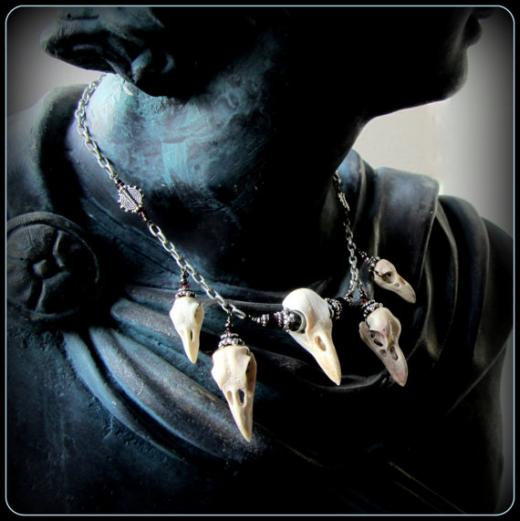 Above super-amazing necklace with raven skull replicas. I like the fact that they use replicas and not real bones. Perfect for costumes of sorcerers, very tribal and pagan looking :)
They also welcome to network in their facebook page at
www.facebook.com/talismanadesigns
Submitted on 2014/Aug/28