Senjo Clothing: Clothes for fairy vixens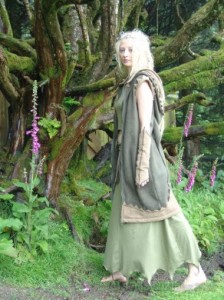 Senjo Clothing is a small newly started fashion company with unique and one of a kind items. Everything is handmade to order and fitted personally so you guarantee no two items are totally the same.
Keeping small stocks you can also pick a specific choice of colours/fabrics you would like to be used to be 100% sure you'll be satisfied. Dresses, coats, arm warmers and even accesories... be sure to have a look to this wonderful website and emerging company. You can't tell how much I loved this wonderful arm warmers...!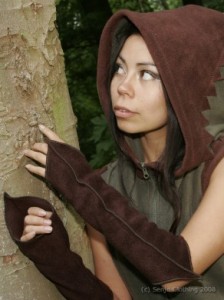 We featured previously another wonderful website called Alien Skin, Senjo is similar in the fact that also offers casual faerie wear, but it has a lovely and distinct and unique in style collection itself.
Submitted on 2009/Jan/08