Brian Froud's Faery wear collection
Gypsy moon's company has created a collection called Brian Froud's faery wear inspired in the fairy illustrations by talented Brian Froud (designer of movies like "The Dark Crystal" and "Into the labyrinth" he has rendered a wealth of fairy books from which I would highlight "good fairies and bad fairies" book, one of my favourites. Romantic, floaty gowns of sheer silk and chiffon and also coats and blouses ready for a more urban approach to a modern fairy, no matter what size or age.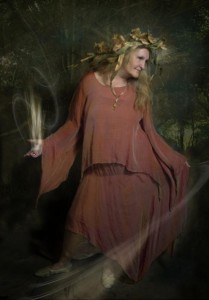 To visit the official website of Brian and Wendy Froud to discover their stunning art visit WORLD OF FROUD.
Submitted on 2009/Feb/20