Sajeela Design Boutique: Show off the sexy mermaid/fairy showgirl in you!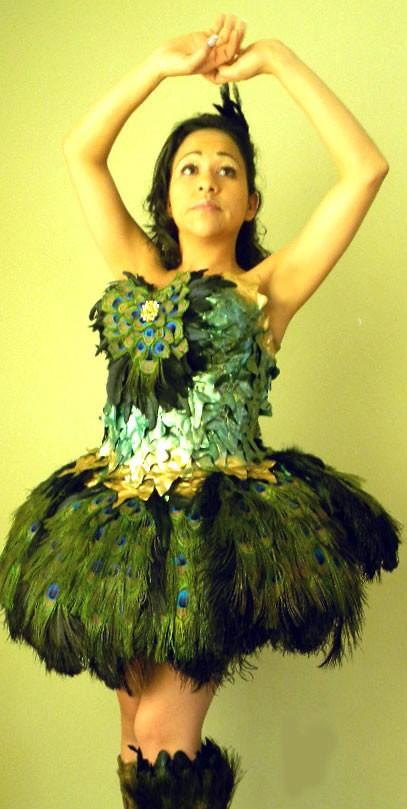 Above: Peacock Fairy Ballerina by Sajeela Design
Sajeela Design is a delightful store based in the capital of the Spectacle! Las Vegas! They offer a collection of items from full show girl costumes (very sexy and daring) to mermaid tails, feathered boas, ruffs and bras, and even matching shoes. All colourful, striking and sexy. I stumbled upon them because I happened to see their "Poison Ivy" corset and thought that is so fairy :) I want it so badly, snif :) I'm having like a "green" obsession lately :) You can also find them in etsy Sajeela Design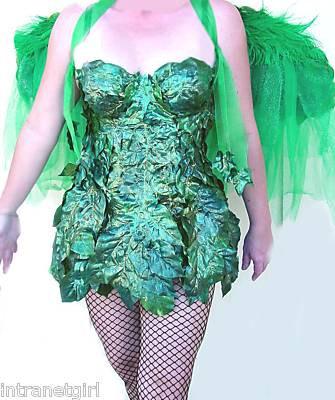 Above: poison ivy corset/bodice dress, the green feather wings are also made by them.
Let´s face the fact that if you have a stunning body you could have a very clear advantage wearing some of their sexier items like the feathered bras, but if you don't like to expose so much they also have full bodices like this one.
And also long skirts for shy girls like me, loving this peacock green long skirt, they also all sort of matching peacock theme items to match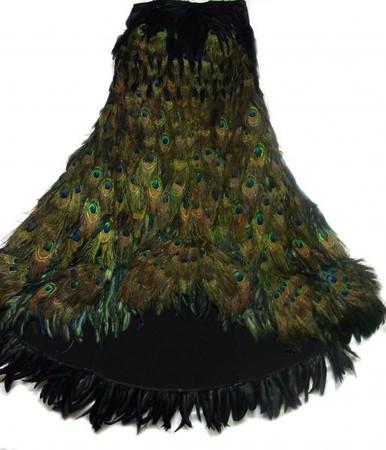 But not only fairy, flappers, showgirl, boas, feather fans even burlesque... Don't miss your chance to have a look :)
You can also network the crafter by adding them on facebook
Submitted on 2013/Mar/24