How to become a Stormtrooper from Star Wars next Halloween or sci-fi convention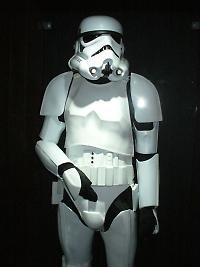 Ok... This has to be familiar to you... unless you've hidden your head under the sand the latest decades, but still if you need to know what we are talking about I recommend you a first read at this article http://starwars.wikia.com/wiki/Stormtrooper
Also if you have been to ANY fantasy or sci fi convention I'm sure you have seen them as they're a common choice of costume for this kind of events... So here we go guys let´s become an imperial Stormtrooper!
I don't know why but when I found sexiest Han Solo (and I know it sounds a bit odd) is when he was in the original Star wars A new Hope movie wearing one of this and holding the helmet showing his real face... Cute... (ok, ok, yes I'm a girl from the eighties and yes I think that was sexy) but we´re covering Han solo Halloween costume very soon, meanwhile keep in mind the Stormtrooper to make a not so "obvious" Han Solo costume and not only to portray the "imperial bud guys"
In Ebay you can find a wealth of stormtrooper costumes available, some over 1000 dollars and movie quality, and some cheaper props too. There´s a wealth of possibilities to choose from in a wide range of prices.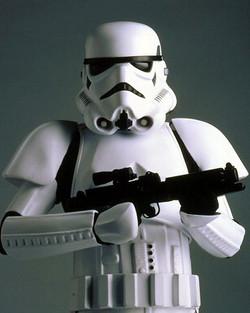 Above: Jumpsuit and molded armor pieces (chest and back pieces, codpiece, belt, shoulder and bicep pieces, gauntlets, thigh and shin pieces) and collector's edition helmet. Movie quality costume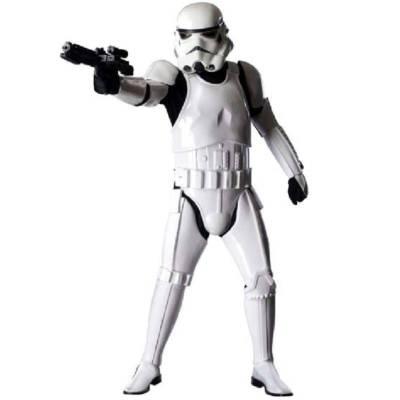 Above: high quality replica of Starwars A new Hope Stormtrooper available in Ebay. Full costume all included.
In ebay you can find also some details of the garment to make it fit and perfect like the stormtrooper neck seals. and also blasters and guns that sometimes are not included in the armor kits.

In Shepperton design studios you can find replicas claimed to be by the original maker with the original moulds. Here you can find Stormtrooper helmets and armors as well as other props from Star wars.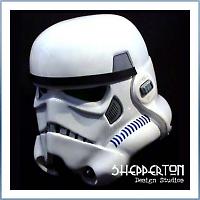 If you feel crafty there are tons of websites tthat teach you how to make this costume yourself or how to make some of the props and accessories it needs to make it more realistic. I'll highlight for example this one. Tips to make Stormtrooper costume at tk409.com
Go to this site to find the Stormtrooper helmet replica as well as information about how the original costumes were made as well as current recommended manufacturers of the replicas.

And well as with anything related with Star wars, there are options for female stormtroopers, to dress your dog as a stormtrooper, or whatever your freak brain want to do inspired in this character. I found curious these stormtrooper hoodies for example :) for a Star wars freak daily wear is sort of cool!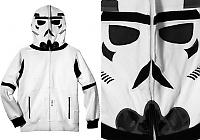 Submitted on 2010/Sep/22