Enchanted Tree Wear: clothing for your pixie-self
Enchanted Tree Wear is a store based in Bulgaria run by designer Boryana/Elfreya who has translated her love for nature and the serenity of her environment in Bulgarian´s mountains into pieces that have many elements of connection with nature. Comfortable, earthy, flowing and organic . It highlights also a collection of capelets, elven shawls and ponchos (in collaboration with her grandmother) with a boho-rustic feeling to it, perfect for forest dwellers and mori-girls too. It mixes tribal, psy, pixie, elven with a very distinct "earthy" undertone to the items.
The listings in the store are limited as they are obviously handmade (and mostly made to order) one of a kind items, so the stock is limited to a few listings that are updated on a regular basis. They also encourage commissions and ship worldwide from Bulgaria.
Below: Elven white sorceress coat, looking absolutely comfortable and with delicious fluted sleeves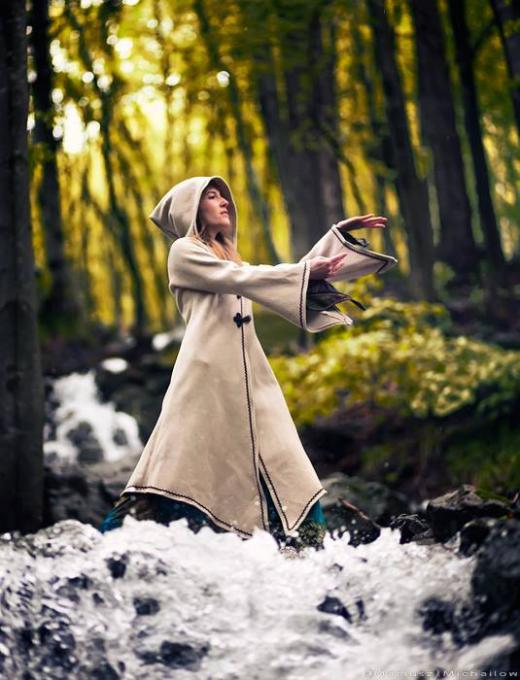 The project begun some years ago in an attempt to build a community of nature and forest lovers in one small but very wild and beautiful country in the Balkans – Bulgaria gathering fiends and artists with the same passion for natural living and psychedelic experience through art, music and meditation. Thus also the first Enchanted Forests festival was born in 2006 in the ancient woods of Rila Mountain. Since then It´s celebrated every year.
The Enchanted Tree Wear project was born under these influences, nature, friendship, meditation, expression, seeking, and the need to seek for meaning.
It echoes of old times, a life simpler and more connected with the place we live
Below: hat and scarf, handmade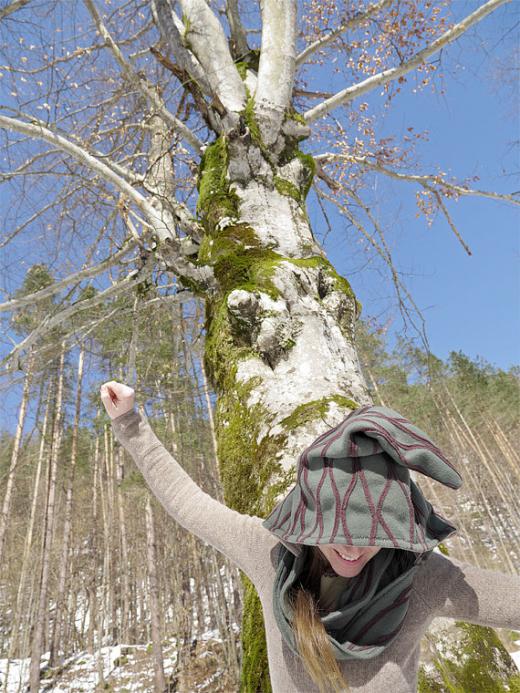 Submitted on 2016/Jul/16