Echoppemedievale: specialists in historical garments based in France
Echoppe medievale is a store based in France specialized in the historical medieval recreation. From garments to accessories and even decoration and music, you'll find all you need to set up your own party inspired in the Middle Ages even books of calligraphy and other backdrop utilities including the drinks (for example hypocras!) for your party and event the ambient medieval music!. All you may need to read about for your medieval wedding or renaissance fair event and to get ideas from but also to discover some exclusive findings. You can browse their website in french but also in English and Spanish.
Gowns, weapons, headpieces, tuniques, robes and other props for your medieval feast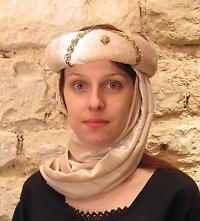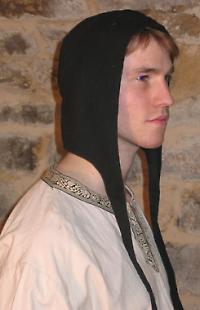 Above: Example of medieval hats. Medieval burlet and cale
It includes also a selection of medieval, celtic and elven jewelry like this headpiece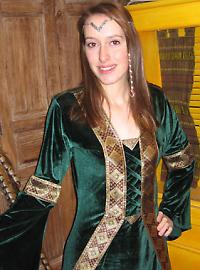 It has also a nice selection of garments both for ladies and men. Dresses, shirts, vests, tunics... I really liked this one for the guys in my band ! :) looks great with some leather bracelets!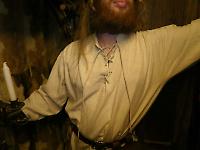 Above: True historical medieval shirt lacing in the collar and button in the wrist flax colour cotton unbleached
Lots of lovely items for Renaissance fair lovers!!
Submitted on 2010/Oct/01