DungeonDudsNJewels: fairy, renaissance, pirates and gypsies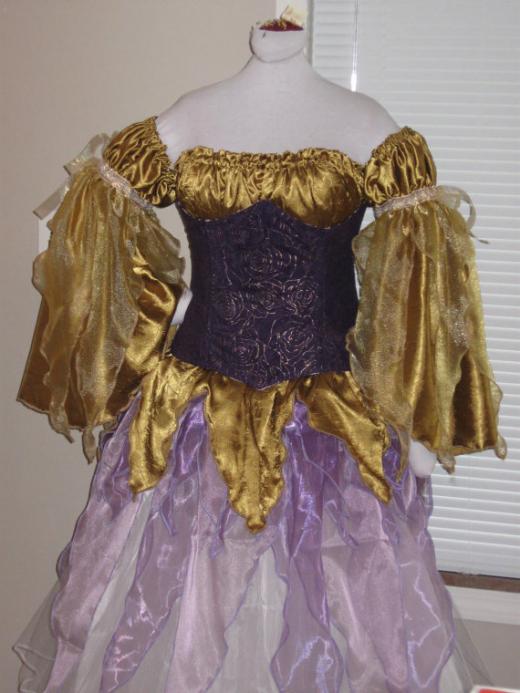 Above: sheer organza fairy petal chemise and skirt with underbust corset made by DungeonDudsNJewels
DungeonDudsNJewels specializes in renaissance, medieval, anime, larp, steampunk, pirate and all kind of cosplay really. They make the gowns in every size and height, from children to extra large and not only women´s but also men´s fantasy wear. Store works with their own patterns and can make the garb to fit just perfect. I specifically loved their chemises and fairy gowns. The sleeves seems flowing and really well done, hope to be able to have one soon. I will highlight their chemises and undergarments, specially the Renaissance and also fairy pixie models with sheer organzas and petals. I have a week spot for all things fairy. :) Some of the examples at the store are a bit too vibrant in hues for my taste, but then the designer gently offers the possibility to custom order your color and even to pick fabrics, so the final result will be for sure just perfect.
Chemises are offered in a variety of models from tops to full night gowns, perfect as underwear for your corsets. They also have a selection of lovely bodices to go along with them, some also reversible with their designed embroidered patterns.
Said that I leave you another shot of their lovely chemises, :) and I already have bookmarked them.
But you are not even limited to all the beautiful things you see as crafter welcome custom order and can design/redesign, recreate whatever it comes out from your imagination if a sketch or picture is provided for skilled hands to recreate. They have a catalogue of over 700 different fabrics to chose from for the bodices or chemises, so yet again the articles listed in the store are just a tiny selection of what you might find but if having to match with an already item you have they probably can make find the right fabric/pattern for you.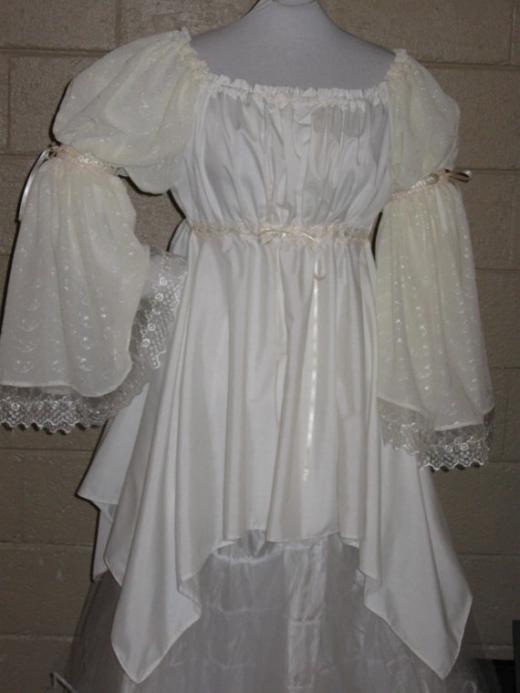 By the way they ship world wide :) They also have customer service by email DDNJ.CustomerService [!at] Gmail.com just in case you have a custom order or want to enquire about a specific request.
Submitted on 2013/May/27