Devi Clothing: Goddess tribal pixie wear with leaf and nature patterns

Devi Clothing is an UK based company that showcase lovely tribal eco-friendly pixie-fairy wear. The collection fuses several styles but emanates a very earthly and elvish influence as if sewn by fairy-hand. Colors range from brown to greens, and some items even fits for Burlesque, Steampunk and tribal dancers. Devi clothing shows a catalogue that goes from dresses, skirts, vests to even full woollen coats. Indeed magical but also very wearable yet still with a touch of "mystical". The entire collection is something fantasy lovers could wear not only in the forest or parties conventions or gatherings but also on a daily basis.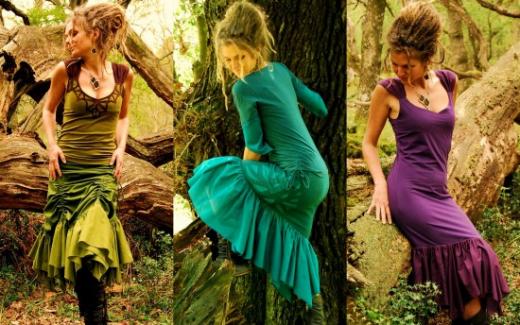 Above Persephone top & Gaia skirt 2. Lyssa top & Venus skirt 3. Aphrodite dress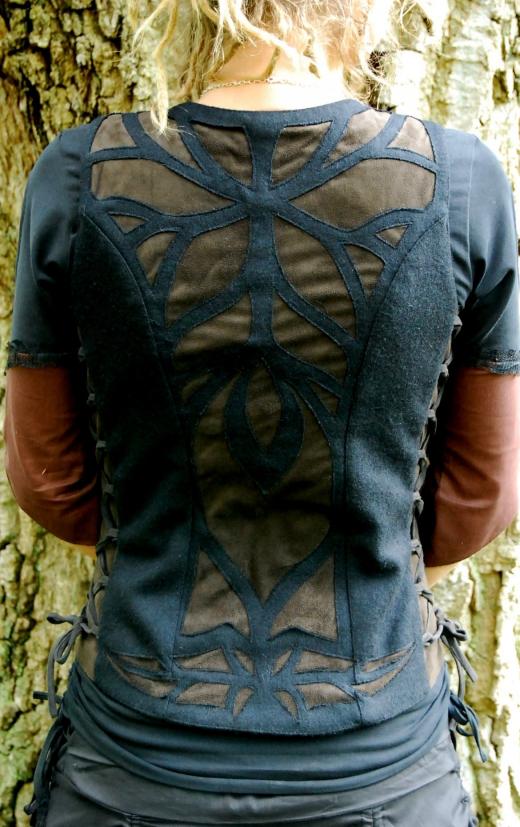 Above: Psyche waistcoat with inner cut-work pattern
Loving this bag, they also have hip belts and other accessories with beautiful leaves and butterfly motifs . They use a special cutwork technique to mimic the leaf nerves and butterfly wings. They use it also in many of their items like skirts, vests and even stockings, making easy to find your "full outfit" and items to match.
I'm loving the bags and hip belts, fairy, practical :)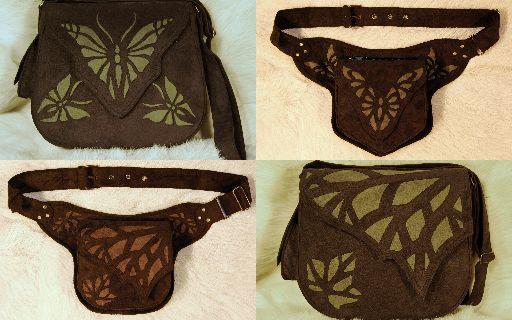 Submitted on 2013/Mar/22