Adanegra: wearable pixie/hippie fairy wear
Below: My favorite dress of Adanegra, reminded me in color and shape to The Dark Crytal´s Kira´s dress. I feel seriously tempted to get this one.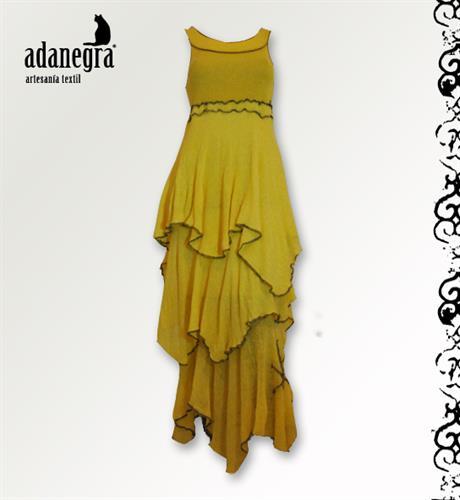 Adanegra is a lovely and little company and workshop based in Galicia (Spain). You can visit their official website at adanegra.com. Official website is in spanish but it is very easy to surf and use the shopping cart and there's a contact form if you have any doubt. They sell out of Spain within countries of the European Union, if you don't belong to the European Union contact them first. They also have safety policies in the site and a 10 days return guarantee for each of the items.Their trademark and logo is a cute black cat that is in every piece in a way it fades when you first wash out an item. It has a rather large, vibrant and colorful collection of jumpers, dresses, skirts and even complements. They are made of cotton and hand-dyed and it's highly recommended to wash by hand. All items are handcrafted with Adanegra´s own design and each piece is unique in pattern and color-combination. Very useful as urban fairy or pixie ear, looks comfortable and cozy as well as edgy, eco-friendly and very fantasy-like. For mythical creatures that have to mingle in urban media from time to time. The dresses and skirts sometimes combine different layers so it's also fit for bellydancers. The whole collection has also that "rough and tribal" finished. I remind that as they're hand-made the result of each piece is "exclusive" and unique.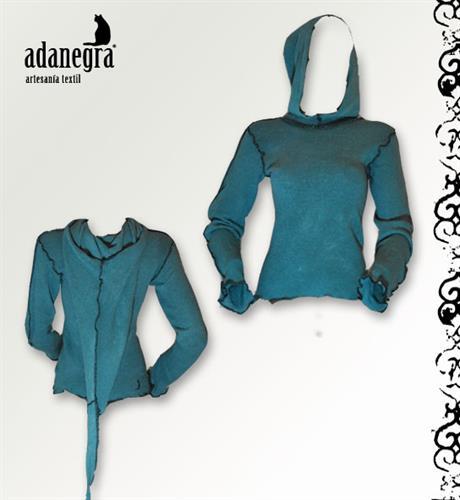 Above: Cozy Pixie-hoodie jumper. Made in hand dyed cotton.
You can also network reading their blog (spanish) http://www.adanegra.blogspot.com.es/
and/or network with the crafters in facebook https://www.facebook.com/adanegra.taller?viewer_id=524443054
Below: another lovely long dress in yellow-green with different petal layers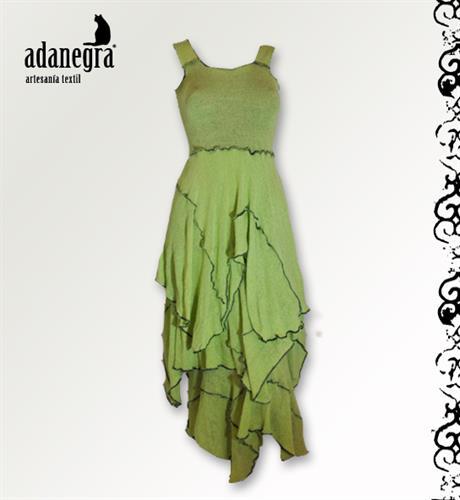 Submitted on 2014/Jan/17