Abstráctika: pixie, tribal boho faeriewear. Fantasy garments for daily use
Abstráctika is a store based in Madrid Spain and run by designer Teresa Abstráctika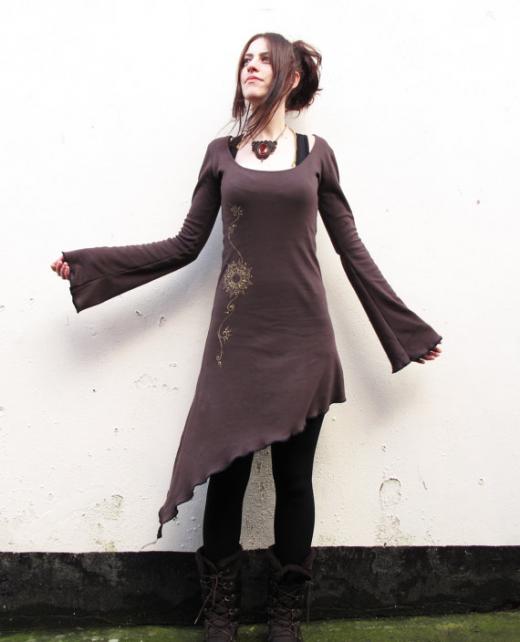 Above: pixie faery dress top by Abstractika
Most of the outfits are made of cotton and viscose jersey. The designs are cut and sewn by herself and also handpainted with water colour resistant paint. Everything looks comfortable, cozy, a little bit pixie and very tribal and organic. A former circus artist Teresa designed the collection not only to be edgy but very wearable. If you like boho-tribal psy clothing this is one must stop :). There are also many items in brown, green and earthly colours so attention "mori girls" as it's also a nice resource for items to layer :) There are also lots of darker colours and blacks for those with a more gothic taste. They are also great for tribal/bellydance artists too and even some models for practising yoga. Everything seem to be cut to adjust to your body-shape and there are some cute red and striped models that reminisce designer´s former life as circus artist (nice for a spice of steampunk if needed).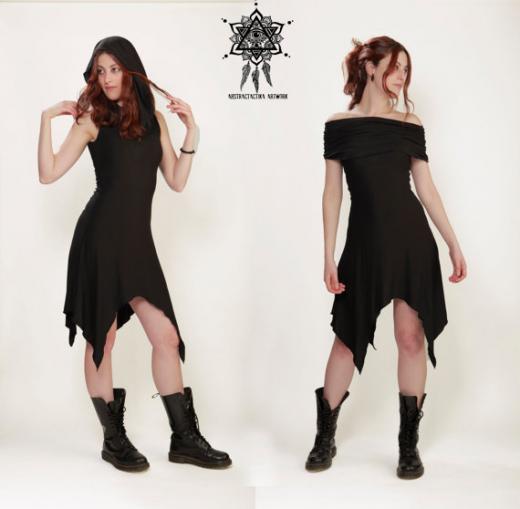 Above: I love this idea, you can wear it as a shawl attached to your dress or as a hood, pointy ends makes it look very fairy. Some models feature pagan elements for those into "Strega" or "dark mori" fashion.
Some models feature assymetrical cuts and pointy parts that make them look very elven with slightly ruffled ends due to the serging process.
You will find also some long maxi dresses and even accessories, one lovely store for fairies that now approach to warmer days in summer.
Labradorite fairy pendant by Abstractika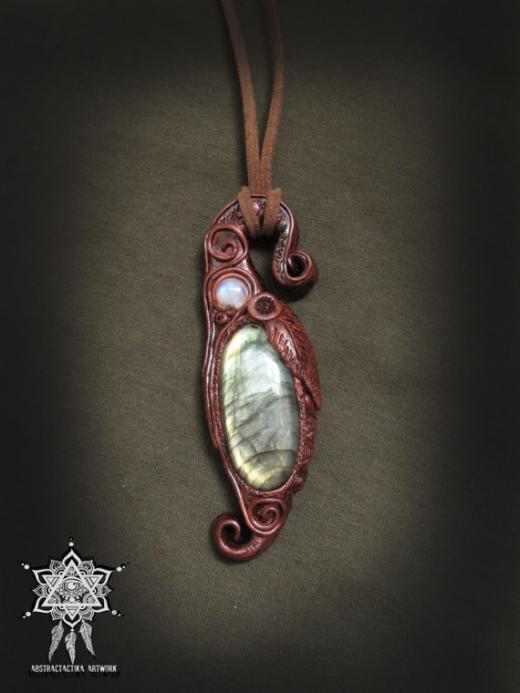 All items are made to order and usually takes slightly over a week to be delivered from their headquarters in Spain.
I´d really love to try some of these for my daily wear, bookmarked! :)
Network: Like Abstráctika´s facebook page at
https://www.facebook.com/AbstractikaCraft/


Submitted on 2016/May/13