Tom Banwell outstanding STEAMPUNK MASKS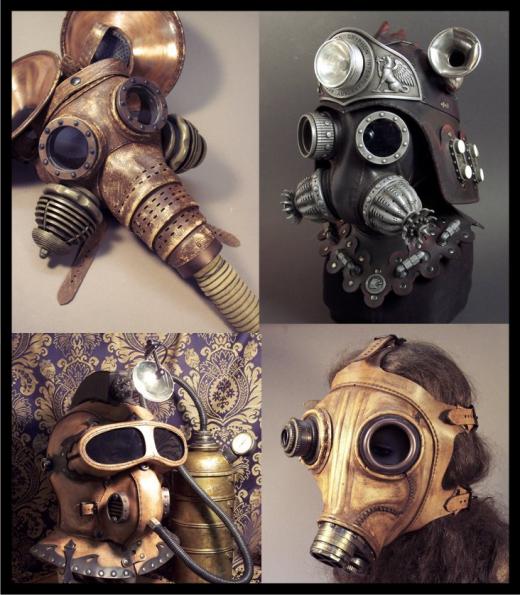 Tom Banwell: Leather and resin projects is a blog maintained by this artist and crafter where we can see his projects and commissions. He also does link to items ready to be purchased and shipped. The quality of the steampunks is really outstanding. He and his wife design, cut and paint the maks themselves in their studio located in California.
Note: not knowing really what "Steampunk" means? Please the wikipedia definition of this fantasy/sci-fi genre and trend.
There you´ll see also a link to their etsy store where they list their available creations as well as some lovely leather masks, circlets and other items out of the steampunk fashion, and lovely for your masquerade and fantasy events too.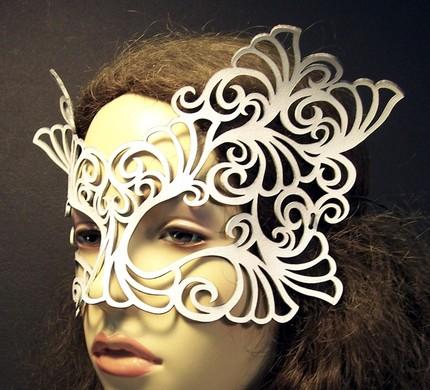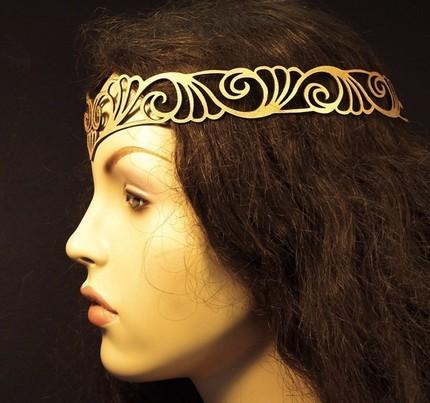 Above: white lacy mask and art noveau circlet
Submitted on 2010/Aug/30