Mitmunk: fancy printed leggins (amour and bionic legs in the easiest way)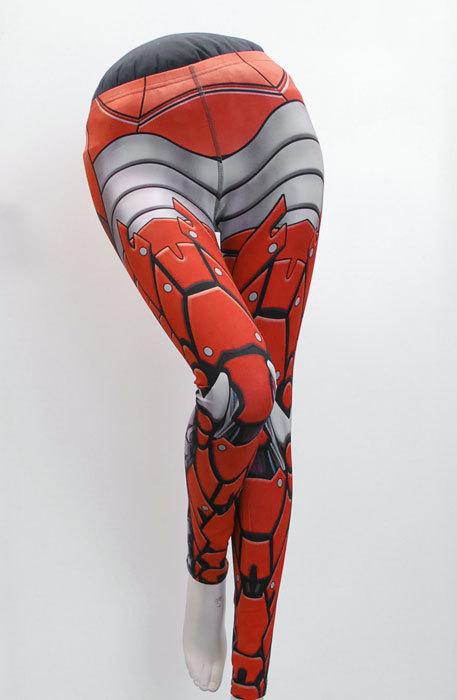 Above: Bionic legs stockings, one of the sveral stockings with robotic patterns inspired in super-heros/anime/videogames style, the most comforable way to cosplay! in polyester/spandex and dye.
MITMUNK is a Vancouver-based design studio specializing in custom and hand-made printed clothing and accessories for adult and children created by Wayne Elliot that specialized in printing all sorts of patterns and designs on specialty fabrics thus created a line of clothing of printed apparel (from dresses, t-shirts to stockings (the reason I stumbled upon them). Inpsired by vintage illustrations, etchings, lithographs, serigraphs; the way ink sits on paper; blacks and grays and whites. Garments are printed using the dye-sublimation process. Because the artwork is dyed right into the fabric, the prints on the clothing will not run. Having specialized in printed apparel what I would highlight here in this article at you fantasy costume are their stockings and leggings because some showcase fantasy and sci-fi elements inspired looks also by anime and video-games . Models in several sizes and both for men and women that mimics perfectly the patterns of metal plates or chainmail, to offer leggins as amazing as these.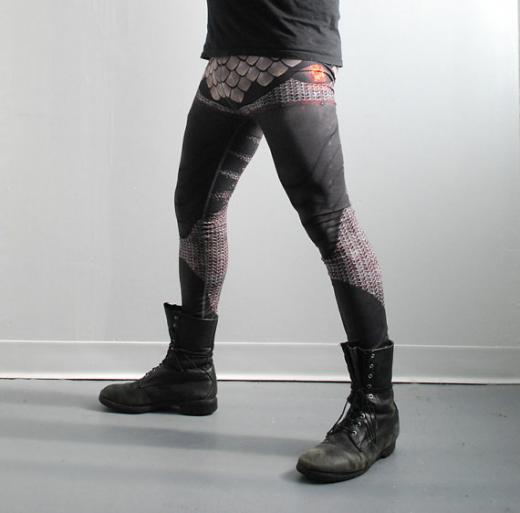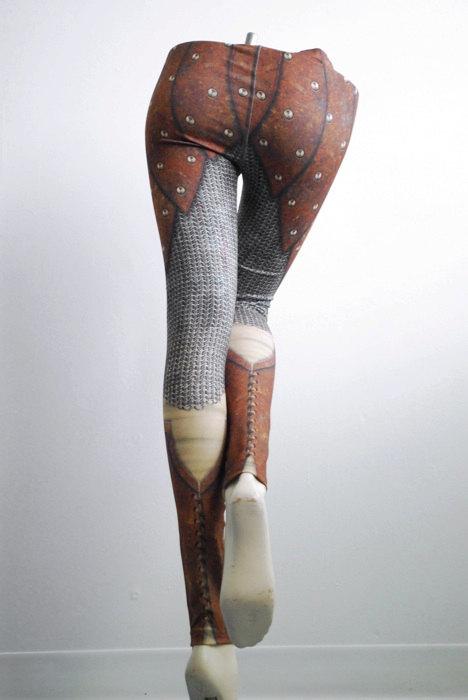 If not stared close it could trick you to believe you're wearing chainmail. I love the way they are printed. Plus it makes an edgy choice for dailywear. They have also "more wearable" but still vibrant and fantasy-looking models too. Inspired by video game, comic, and film characters, heroes and villains, these are very comfortable and versatile, and can be worn as part of a day outfit for adventurous folks, for dressing up in a special costume styled with your own accessories, or for cosplay.
You can also join Mitmunk network to be up to date with latest news, give aways, gallery of products, special offers and more.
FACEBOOK + http://facebook.com/Mitmunk
TUMBLR + http://mitmunk.tumblr.com
TWITTER + http://twitter.com/MitmunkDesign
Submitted on 2013/Aug/26