Miss Nebel: Cabaret, tribal, steampunk and tribal jewellery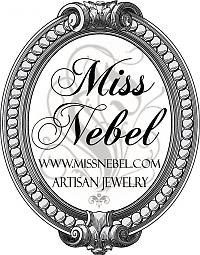 Miss Nebel is a crafter/store based in Barcelona Spain that specialized in handmade jewelry of antique inspiration. From Steampunk, Pirate, Cabaret, Burlesque to Victorian and even fantasy inspiration, the store offer different collections of hand-made and designed products at very affordable prices.
This is one of my favorites, :) but yet again I have an obsession for keys ;-). This one would do great for both Steampunk or Fairy garments :) sure it opens an enchanted gate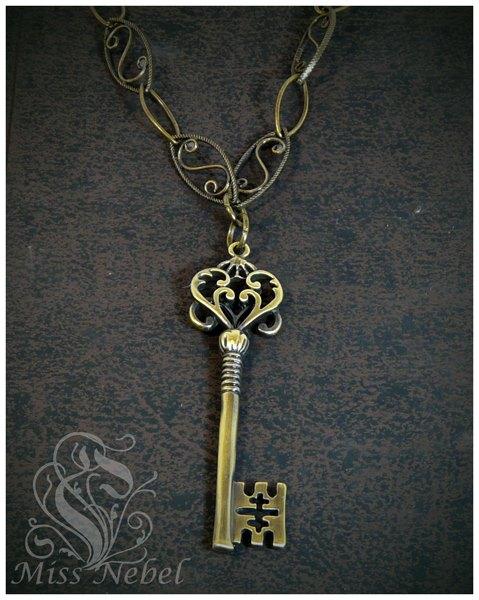 Below: a pair of feathered hand sewn wrist cuffs with tribal-bellydance inspiration :) Lush, exotic and even I'd say beautifully decadent.

Aside from the official Miss Nebel website you can also visit their etsy store to see the actual listings on sale and in english if needed .http://www.etsy.com/shop/MissNebel#
And as We´re close and in the mood for Halloween, she also paints masks in the mexican style of "El día de los muertos). Here is an example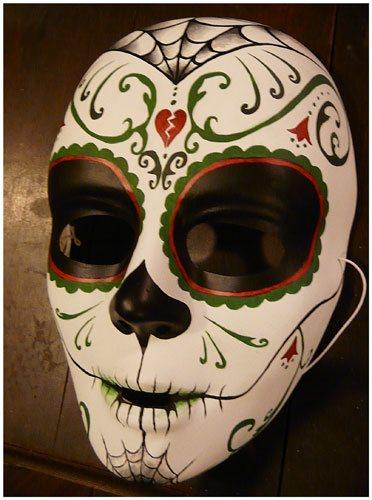 Remember you can also network with the crafter in twitter @missnebel or facebook in the latest you can see portfolios of already sold or available products, but remember that even sold, crafter welcomes commissions.
Submitted on 2012/Oct/18