Lashes for Masses: feather and burlesque faux eyelashes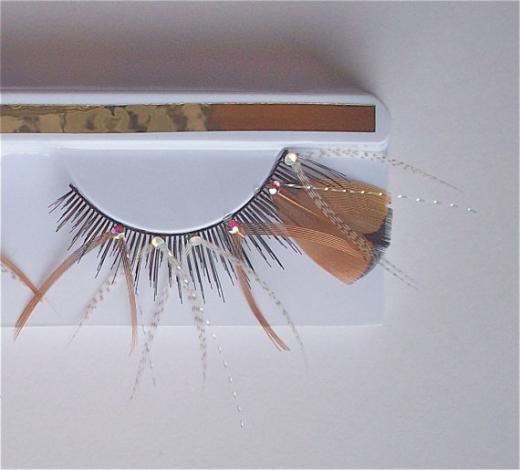 Above: borwn and white feather eyelashes with crystals. Perfect for "owl" or "moth" inspired looks.
One of the first articles we ever wrote in this blog was about fake and feather eye-lashes :). Today´s article is a little feature of this cute store: Lashes for the Masses, also because I think it's a cute idea as a Do it Yourself (I've done customize myself faux eyelashes in the past with striking results) though if you are not handy with small crafts you can always purchase them from cute little stores like this one. :) Believe it can be done, it's not "that" easy as it looks, plus this particular store seems to make their pairs with delicacy and really high quality crystals. They offer different models that list on a regular basis, and I particularly find funny and quite striking the uv-glow ones, :) specially for those naughty fairies that love rave parties :) (I'm more on the quiet side but still would love them)
They specialize in ooak one of a kind sets, but I'm sure if they already sold a pair that you particularly like they can make a similar replica to your request.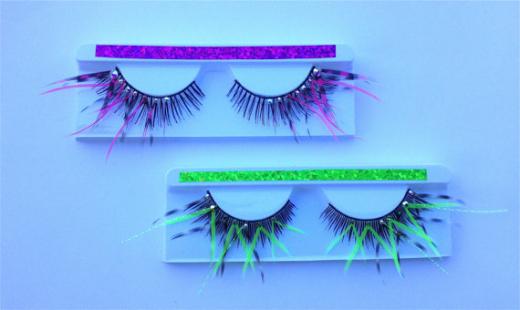 Above: feather eyelashes with UV glow in blacklight extensions and with swarowski crystals.
Submitted on 2013/Aug/05