Kissed by Pixies: horns, garlands, feather eyelashes and other fantasy accessories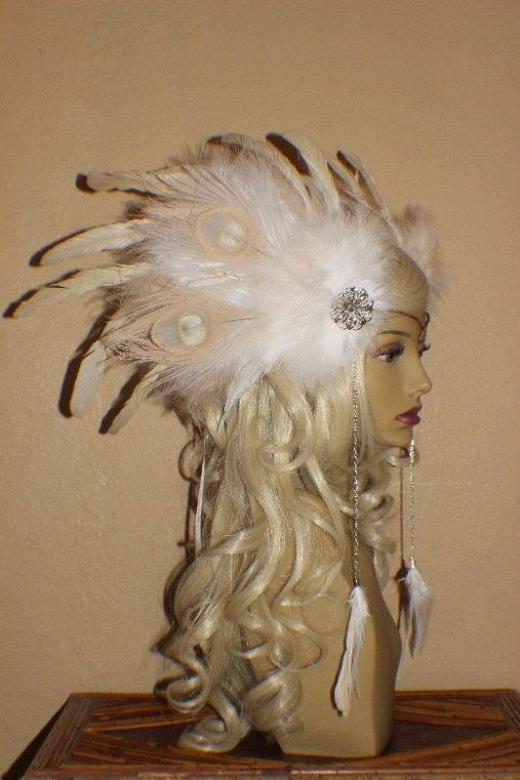 Above: White and cream feather tribal headpiece made by Kissed by Pixies
Kissed by Pixies is a store based in Texas (USA) that lists a lovely catalogue of handmade and hand crafted fairy and fantasy accessories and ornaments as well as other
They also welcome custom orders by direct contact with Rachael, crafter and seller.
They also have a lovely selection of hand painted fairy wings in several hues and models like the Luna Moth model that you can see in the following picture made in green earth tones, and finished with tan feathers for achieving the "moth" look. Normally the wings are custom orders and take around a week to be done,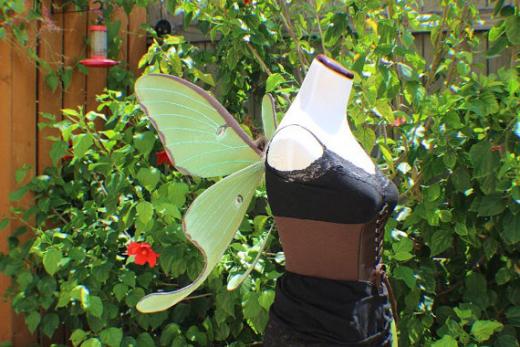 Above: hand painted fairy wings by Kissed by Pixies
Below: feather eyelashes made by Kissed by Pixies (several colours available)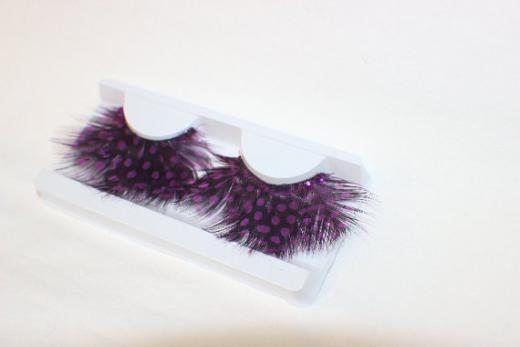 They also have a rather large collection of horns, from unicorn to twisted ram models. Below some of my favourites: white twisted horns and golden ram horns, made of polymer clay. Also for mischievous little demons and fauns.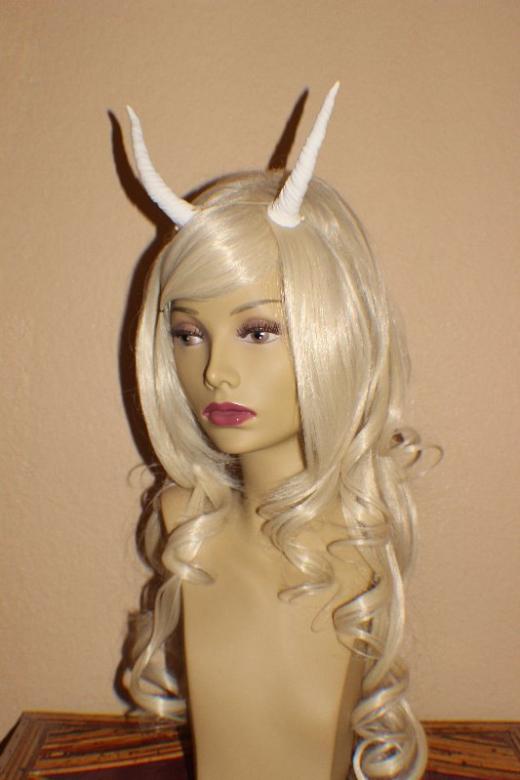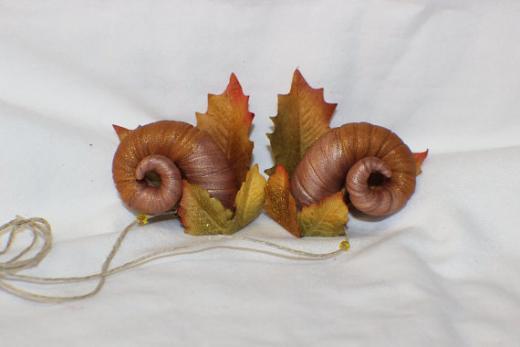 But not only that they also have some lovely skirts, costumes and yarn tunics and sweaters that fits not only for the fairy/pixie wear but even for some futuristic star-wars or Mad-Max setting.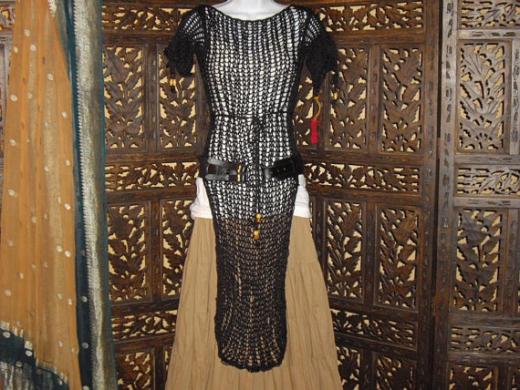 You can also network with "Kissed by Pixies" in facebook in this website
https://www.facebook.com/i.was.Kissed.By.Pixies
Submitted on 2013/Nov/12