Giles Newman: fantasy carved in wood

Giles Newman is an artist based in UK that carve the most amazing pieces in wood inspired by nature. Each piece is carefully handmade and is one of a kind. It has that lovely raw and rough quality of something made in ancient times, and the result is strikingly beautiful. Giles has a store at etsy with ready to ship items at gilesnewman.etsy.com.
Below: lovely dragonfly pendant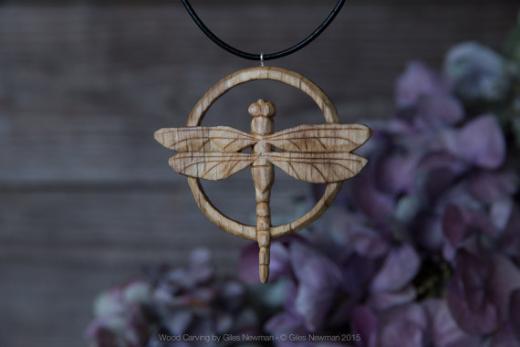 Giles has a lovely collection of spoons that would make a lovely prop for a "fairy wedding" or fantasy setting, but also makes necklaces and pendants that you can wear. The tree of life, ivy, leaves, flowers, dragons, and all sorts of animals and creatures from the forest. There is something in his work that roots with the planet, something rustic but gentle and warm like the hearth of a home. Something organic and wild and almost pagan calling in each piece too. They are not cheap, but neither cheaply or quickly made, no lasercut piece, but delicately carved from sketch to finished piece you can appreciate the true craftmanship of this British talent.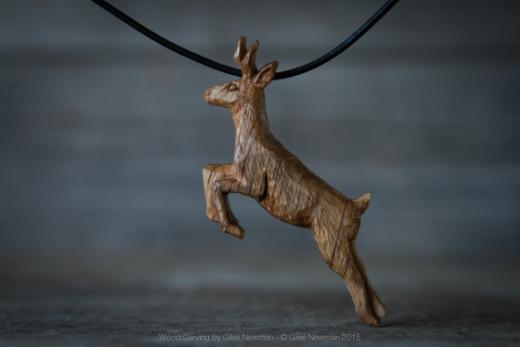 You can also interact following his work in instagram, where sometimes he makes some giveaways :) and you can see the creation and making of process of some of the pieces. You can also join his youtube channel and see how he carve one of the pieces.
Below: perfect spoons for pixies and fairies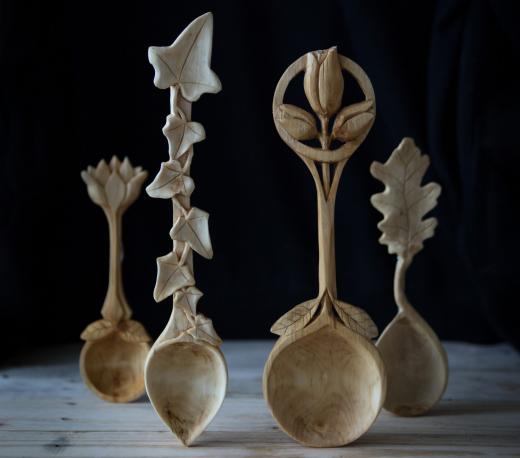 Submitted on 2015/Dec/29