La tienda del dragon dorado: Stunning handmade wood-carved magic wands
Here another one of props and accessories :)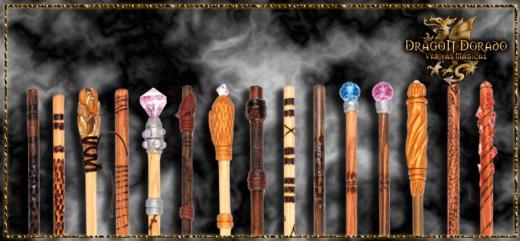 Fairies, wizards, sorcerers, witches and even Harry Potter fans. For all involved in magic or students of it ;-P you might need a magic wand in order to use your powers ;-) Now jokes apart, as I've said before the success of a costume is in the details, so magicians don't go for a cheap plastic wand to spoil all your cosplay efforts.
La tienda del dragón dorado (in spanish: the shop of the golden dragon) is a lovely little store based in Spain that features a rather unique collection of hand-made wood-carved magic wands. Each wand comes with a box and an explanation of its characteristics. Website is in Spanish and it is in fact very entertaining and rather hilarious to read as its artisan Winkel Podolsky. They are presented in a wooden box with great care, so you can treasure it (even if only as a collector)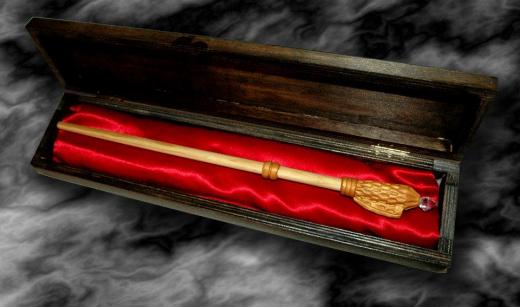 The way to purchase a wand is contacting the crafter by email at anzus (at) latiendadeldragondorado.com Though site is entirely in spanish, the crafters will read messages if sent in english too. They have a gallery of more than two dozen different models, so it's almost impossible you don't find what you're looking for :) There are light ones with pale gems suitable for fairy queens, and also rustic leather and wood warrior models and even black massive ones for necromancers! :)
Prices are listed in each of the models and range from 20 to 60 Eur plus shipping. Each model has a description of what type of materials, woods have been used.
You can also network with them in facebook so you know if they are having a selling booth or stall in an event close to your area where you can see the wands themselves.
https://www.facebook.com/latiendadeldragondorado
Submitted on 2013/Sep/14