Catherinette Rings: STEAMPUNK JEWELRY by Daniel Proulx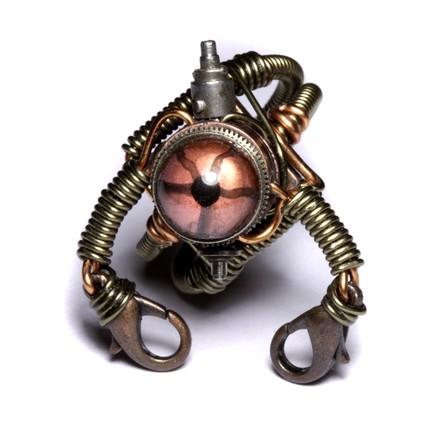 As we started to introduce you all to the Steampunk culture in the the previous article now we go for the complements and accessories as we go deeper in detail highlighting crafter and artist Daniel Proulx who started to create his own designs of intrincate retrofuturistic rings and pieces back in 2008 . Yes, be ready because some of the pieces are a bit pricy, but also be ready to find one-of-a-kind outstanding items and even some sculptures that worth it if you want to add just the final "perfect" and totally cool stuff to your steampunk garment. Both retro and futuristic and cool also as prop for productions in the genre. And even you will find also some affordable pieces too in Catherinette Rings etsy store.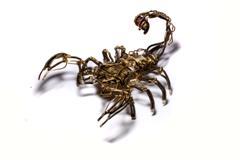 Above: Steampunk Scorpion Clockwork Robot Sculpture. Copper Brass and old Watch movement.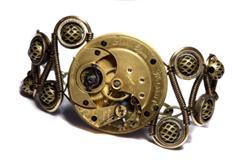 Steampunk Bracelet with Lady Elgin Watch Movement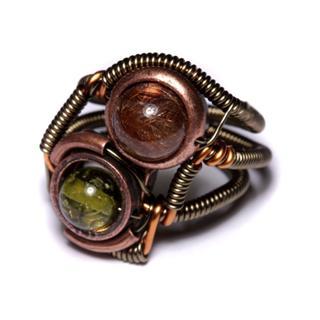 Above: Steampunk ring in green, amber and copper
Submitted on 2010/Sep/02