One of a kind handmade Fairy Wings by Renae Taylor
Renae Taylor is a fellow fantasy illustrator from USA (as you may know I'm myself an illustrator and also performer). I was honored to meet her in person in Faeriecon festival. She had her "froud" model wings there exposed... I tell you it's impossible not to fall in love with them and they were huge!!. She is an amazing artist that dives deep in several disciplines like painting, doll and wing making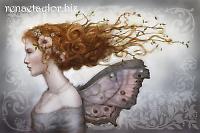 http://www.yourfantasycostume.com/sites/all/libraries/ckeditor/skins/kam...); background-attachment: initial; background-origin: initial; background-clip: initial; background-color: transparent; width: 12px; height: 12px; border-collapse: collapse; text-align: left; vertical-align: baseline; white-space: nowrap; cursor: se-resize; color: rgb(0, 0, 0); float: right; font-family: Arial, Helvetica, Tahoma, Verdana, sans-serif; background-position: 0px -1428px; background-repeat: no-repeat no-repeat; " title="Drag to resize">
Above: Illustration by Renae Taylor.
"My work is about memory, imagination and retaining the sense of wonder in the world I felt as a child"
Being so talented painting and drawing such delicate and gorgeous wings in her own illustrations, it really does make sense that she´s also the creator of the most amazing fairy wings you could ever imagine, some of them so huge and so surreal that can make the photo of your life, just if out of the pages of a fairy tale...!
you can find some wings on sale in her etsy store
Another of my favorites the model "Froud Fairy wings" as a fan of Froud, this lovely model in browns and earth colors is a dream come true that I've seen with my own eyes :).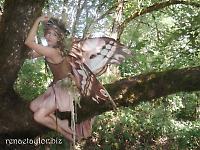 Above: Froud Faery wings
And if it's for "that special day" you can always commission a custom pair... not fond of super huge things... they can be as small as delicate as requested... :) (though I confess I like them big look at the following lovely pair!)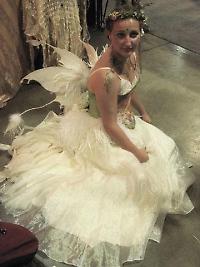 Above: Custom white wings (perfect for brides)
I could go on and on telling you how amazing they are... but as they say... a picture can tell you more than a million words so here we go with a few!
Below you can see a video and also the youtube channel of the creator:
A few more videos at h Renae Tailor youtube channel
For purchasing some of the "already" made wings as well as other items like prints, dolls, lamps and things made by this artist, aside of her official site, visit her etsy store here. If you want a pair similar to something previously done, or want just to make a custom order or simply say hello she does encourage the contact.

You can also network with the artist herself at Facebook.
Update: This is me in a recent performance wearing a lovely pair of mini ivory/cream wings with feathers :). So below you can see myself wearing them while playing and singing in a steampunk convention :)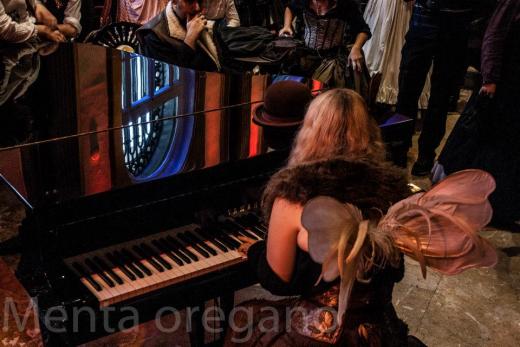 Photography by "Menta Oregano" (Barcelona)
Submitted on 2010/Oct/06