Faerieworks fairy and dragon wings and fantasy accessories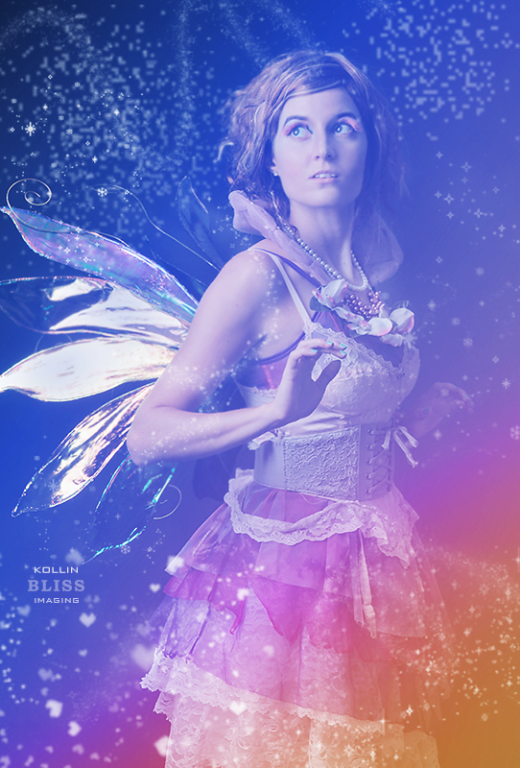 Above: Fairy wings by Faerieworks. Iridescent and ethereal. <3
Faerieworks specialize in fairy and dragon wings but have also some other lovely accessories and fantasy fashion items and even costumes. The official site is up and working but still under construction so they encourage to visit their etsy store to see their listed articles:
Another popular item by faerieworks are the dragon wings. I'd say these are cool also for boys :). I also like the fact wings seems to be designed with a size that makes them comfortable in those crowded fairy and fantasy ball and conventions :) You don't want to puke out anyone´s eye, right!? which likely happens in extra-large models, but still make them fully noticeable!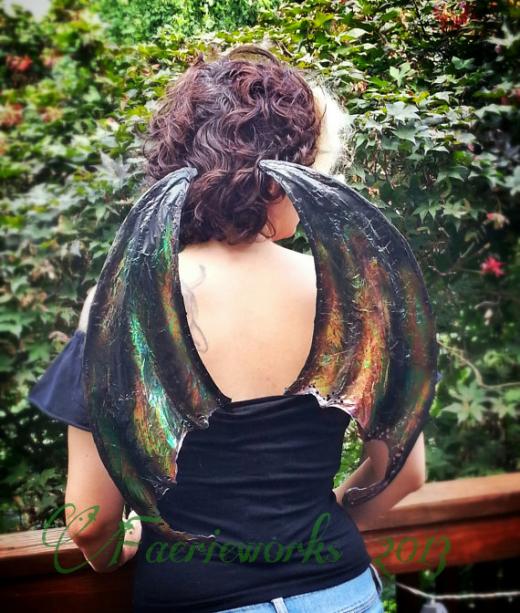 I also want to highlight their lovely and custom made feathered wings... black, white, natural feather colours or blend of vibrant colourful ones, depending if you have a gothic, angelic, or vibrant fairy personality. I love the slightly tattered look of their feathered wings particularly, free of those "polished artificial" cheap angel wings they look super cute and comfortable to wear. Here some examples (I do really have a craving for this). Brown for steampunk? white for angels? They welcome custom orders so let your imagination and taste free to ask for your perfect match! Plus the client-service people behind seems super friendly too. You can always reach them in this email Gwenifaery (at) faerieworks.biz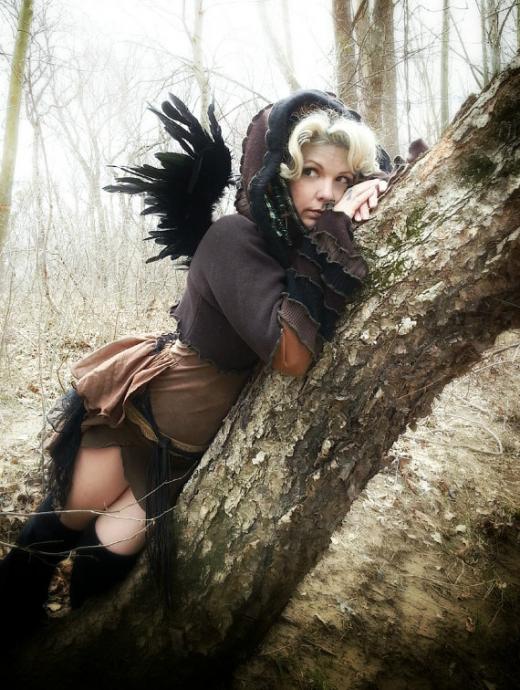 But Faerieworks is not only about fairy/dragon wings. They make also fairy tutus and even bodices and also some lovely tribal headpieces as well. It's interesting to keep the site bookmarked to see some of the beauties being listed. I felt tempted by quite a few of them They're fully posable and lightweight, and the shape is just beautiful.
So far you can also network in facebook liking them in this website where they often make give-aways.
https://www.facebook.com/faerieworks/info
Submitted on 2013/Sep/09