Tututopia: custom made tutu skirts in any color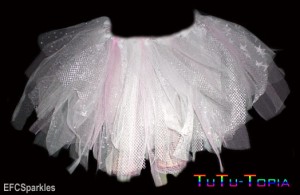 Tututopia is a shop based in UK that specicalizes in tutus, as simple as that. As you're about to find out, tutus are not only for ballerinas but also for anyone inclined to wear something really cute and magical.
You'll find they have all colors, all possibilities, different models, ways to make custom orders, from very short to long full skirts for being used as underpinnings, some original and lovely bustle models and also some lovely ragged pixie fairy styled ones... And yes in any color of the rainbow the human eye can see and also you can combine your own pallette to render a multi coloured stripped or overlayered custom version. There are sizes for children and for adults... lovely for fairy festivals but also a "pixie" touch for urban fairy wear lovers.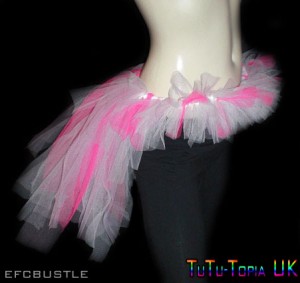 Submitted on 2009/Dec/19