Countdown for Avalon Faery weekend in UK: Show your Fairy outfits and have fun!
Need an excuse to wear your fairy/fantasy garments? Need an excuse to go to a fair where pretty fairy garments and items will be showcased in stands...? Hmm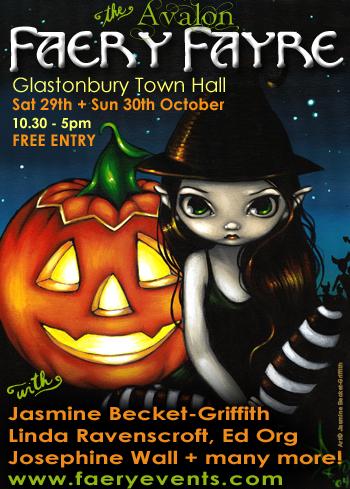 If you live in England you are a lucky one! Magic dates are approaching and for UK residents you have the amazing chance to visit Glastonbury in the heart of Avalon for the Samhain/Halloween Faery weekend on the 29th and 30th October.The Avalon Faery Fayre is a FREE event which takes place on the Samhain/Halloween weekend of the 29th and 30th October at Glastonbury Town Hall. Doors open from 10.30am until 5pm on Saturday and from 11am until 5pm on Sunday! entry is FREE! All events during the weekend are sponsored by FAE Magazine
There will be lots of stalls featuring some of the most amazing faery art by some of the worlds leading artists.
Plus the much talked about:
Avalon Faery Ball – that is almost sold out so hurry up to grab your tickets
…and something for the little faeries too!
The Avalon Children's Faery Ball
2pm until 4pm on sat 29th October in the Glastonbury Town Hall (small hall) Entry just £5 for fairy fun with Sparkle the Fairy and Seelie Court Faerie friends!
and to end the Avalon Faery Wekend celebrations we finish off with a chilled-out event of food and fun at the AVALON FAERY BUFFET
at the Hundred Monkeys on High Street
For further information on any/all of the above events email us at info@faeryevents.com
Submitted on 2011/Oct/12