A. J. Machete & Sons: Fine Tailoring for Gentlemen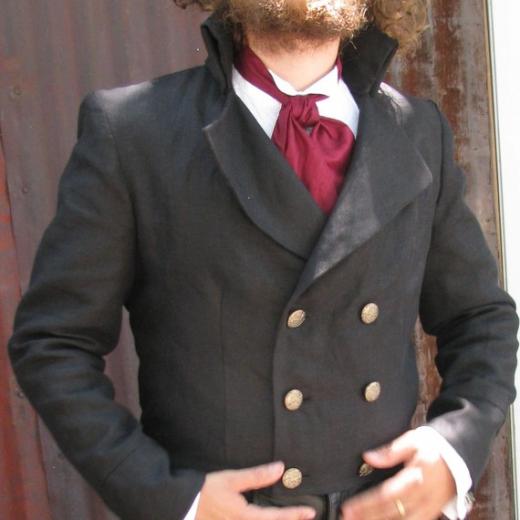 Dear Gentlemen, this is your final destination...
I´d wish to see my boyfriend in half of the frocks listed in this lovely store. I confess I'm addicted to Victorian and Regency and period drama movies, oh those fine looking gentlemen, with their frocks, vests, and cravats (that you can order in custom fabrics)... OK, this is where I sigh and stop and I tell you men of the world, this is what you should be wearing! And I mean it ! :)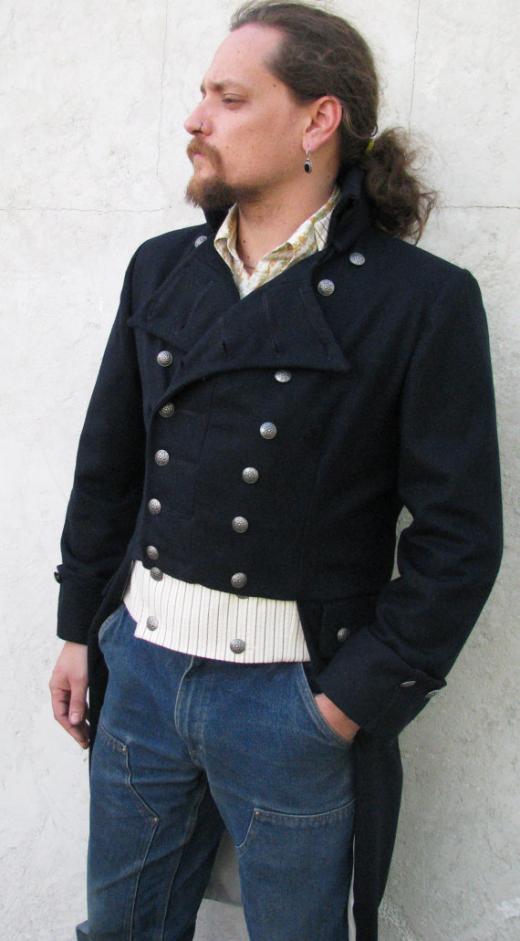 Above: gorgeous Military tailcoat inspired in XVIII-XIX naval coats... Do you want your own Ross Poldark or Captain Wentworth? Force you man to wear this... Do you want to impress us ladies? Wear this! :) Well, that said, I totally love the picture and my votes up to bring this back as daily wear. Bold, masculine and elegant, enough said!
With their studio based in Denver, these tailors and artisans have specialized in traditional sewing using fabrics and material of high quality. A.J. and partner Lianna offer handmade pieces of high quality standard, durable and comfortable. They make bests in many different styles, also with patterns inspired in more recent periods like the 20´s. So it doesn't matter if you want to be Mr. Darcy, a film noir detective or The Great Gastby, or even if you are into vests and coats because you sort of like lately in fashion Steampunk or Diesel Punk trends, this store might have something for you.
It also feature cravats, jackets, cloaks and shirts, almost anything a fine Gentlemen should have in their wardrobe :)
In A.J. Machete & Sons you will find a collection of pieces that we have made in the past as inspiration for your own custom pieces and designs. Denver Bespoke (by A.J. Machete and Sons) was the recipient of the FGI Rising Star Award for Menswear. All pieces are handmade to order in their studio.

For more about how A.J. Machete and Lianna K. produce their amazing bespoke suits, vests, and shirts in Denver, Colorado, check out out their BLOG or network via facebook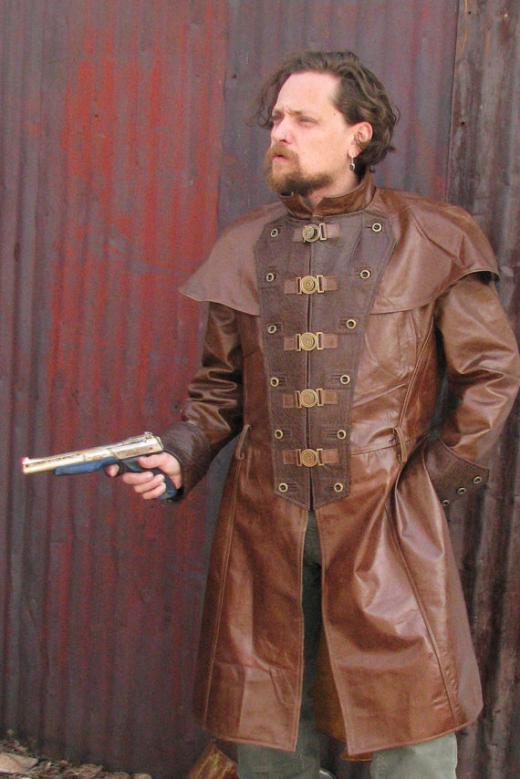 Above: Custom-made brown leather duster with Steampunk/fantasy design.

They also keep a side shop for ladies too if you want to have a look http://www.vigilantelabs.etsy.com


Submitted on 2015/Jul/27