Fairy Gothmother please give me a dress for the Ball!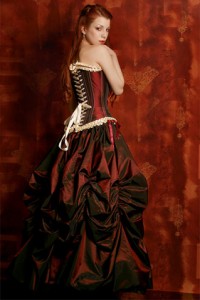 Fairy Gothmother is a boutique located in central London. They design and manufacture a wide range of unique corsets in latest colours and fabrics using traditional methods of construction and stock fashion corsets , prom dresses, eveningwear , delicious lingerie and burlesque inspired fashions exuding glamour and opulence, featuring corsets, lingerie and eveningwear brands handpicked to reflect FairyGothMother's decadent clientele.
Some prom gowns would delight any "Cinderella" begging a fairy godmother to get them ready for the ball. They are indeed a bity pricy but also are of fine quality and many models suitable for waist reduction and training. In many ways it features a similar range of corsets and style to Bibian Blue (another wondrous shop located in Barcelona) that we previously covered, though of course the lines of both designers are rather different and unique both in their art.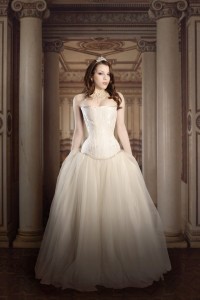 There are also a few other dresses more fairy or medieval inspired yet equally beautiful.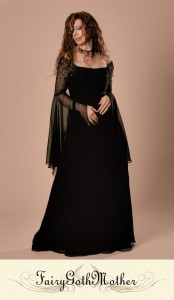 Submitted on 2008/Oct/24