Sinu: Handmade macrame jewellery with a pagan twist
Above: Labradorite and Red Agate pendants by Sinú
Sinú
is a UK based store specialized in
Handmade macrame jewellery. Made of waxed polyester thread and feauring crystals, wooden and brass beads and clay sculpted pendants (often with The Goddess or nature inspired motif) the shop lists a lovely collection of necklaces, anklets, earrings and other accessories with an ancient, almost tribal and pagan/wiccan air into them. Perfect for the sorcerer, priestess but also for the elf and forest wanderer.
Doesn´t this look like a shard from The Dark Crystal? Lovely pendant with a gorgeous raw amethyst cluster. It might be one of my favourites!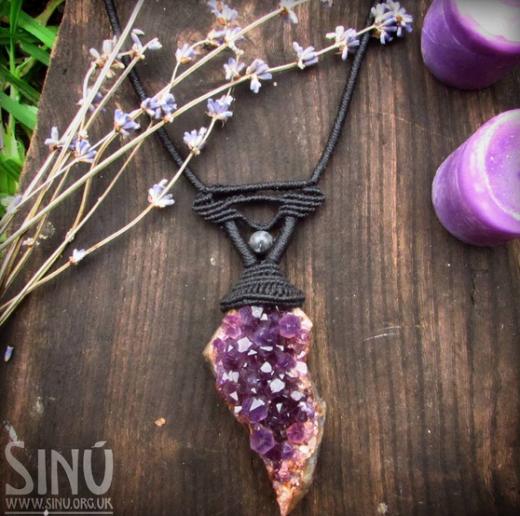 They also welcome direct contact for custom orders, trades and collaborations.
You can network in instagram, where sometimes they make some giveaways and contests.
Below: lovely gothic pendant with a vibrant malachite stone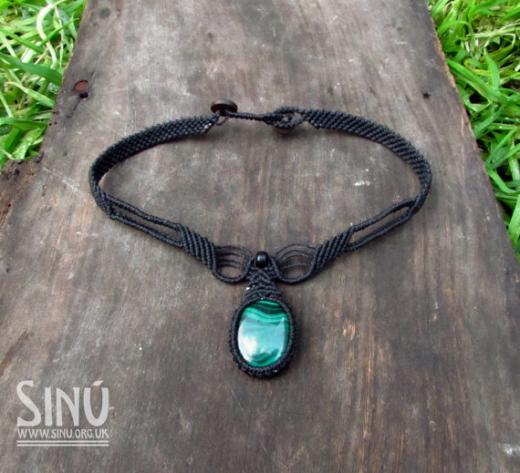 Submitted on 2016/Feb/14