Wig Fever: Affordable Lace Front and Cosplay wigs
Wig fever is a store specialized in cosplay wigs, wether you want to dress like your favourite manga/anime or cartoon (even Disney's Frozen good and affordable option), Wig Fever offer an extensive collection of wigs, in all colours, styles and lengths, some already styled to match your favourite character. They are affordable and made of synthetic fiber but most of them have not that shiny cheap look, and look rather convincing in the photographies shown in the store, which they claim they are the actual and real photographies of the articles. But if you are not a fan of pastel and japanese-styled wigs, you also have a nice selection of more natural colours and styles as well.
Below: Ana´s Wig from Frozen in a nice honeydew colour, with braids and the white streak of hair. In Wig Fever most of the cosplay-styled wigs come along with pictures of the original characters.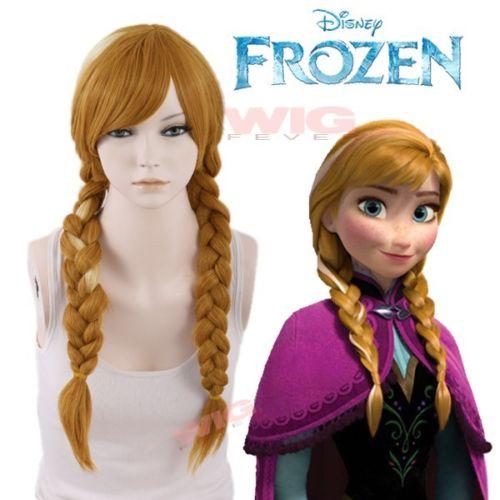 But you don't have to match it to any character. I found this long blonde straight below that I highlighted (even if it´s inspired in an anime character) because it makes me think of Kira from "The Dark Crystal" movie, just in case one day I want to dress like the "gelfling". All I would have to do is to make two tiny braids in the sides, don't you think?
This is another that I love and I feel inclined to get :( snif. I want so many!. I love the colour and the wavy style. It is very romantic and dolly like.
But more than that, I happen to have a good friend that has already bought several of these wigs and she made extremely beautiful pictures wearing them, so now I also have her own personal opinion assuring that these are decent quality wigs.
I want to highlight that they also have a rather large selection of lace-front wigs, these look like they are born from your scalp and are more realistic.
I would like to get one and try the real quality of these wigs soon and get back to this article after trying the product in my hands. I feel inclined to these lace front reddish brown or grey models. They are made of synthetic fibers but they can be styled with curling irons. In the pictures and the feedback I've got from friends the impression is very positive.
Below: one of the models that tempt me, reddish brown lace front :). The lace-front wigs are in trend because they are indeed more realistic. If you fancy to change your style but you are not fond of dying or styling your hair this Wig Fever is a good option for a temporal change!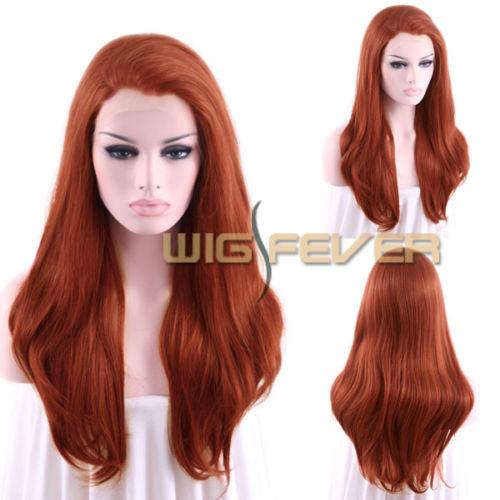 Submitted on 2015/Jun/22