Upcoming faery balls in UK
There are a few and upcoming fairy balls in England... lucky country that has quite a wealth of them during the year so you can can move from to the other with your very best fairy garments...!!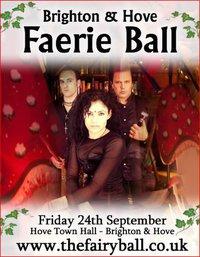 Next date is Brighton and Hove Faerie Ball is organized by the Magical Times magazine and will feature bands like "The Dolmen" and "Inkubus sukkubus" . More info and ticket information at www.thefairyball.co.uk
The Ball takes place friday at Hove Town Hall (Brighton, East Sussex) and tickets are 20 pounds but then there comes also a weekend fayre with a fee entry as low as 2 pounds with free live music, workshops and over 50 stalls in the e Faerie Market area.
And then in October, a must Halloween date so you can attend to the already well known and established lovely Avalon Faery Ball organized by FAE magazine taking place in Glastonbury Town Hall with performers like"Wendy Rule" (from Australia) and "The Dolmen" and also featuring a side fair with stands and crafters.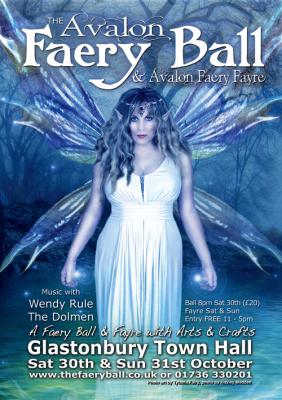 Plus the Avalon Faery, Fayre on Sat 30th and Sun 31st at the Town Hall (Free entry to the fayre) Ball tickets £20 each.Artists attending the Avalon Faery Fayre include:
Josephine Wall, Linda Ravenscroft, Ed Org, Charlotte Bird, Tamara Newman, Jennie Cooper, Armorel Hamilton, James Ewing, Sue Rawley and more to be announced here soon.
UK fairy lovers... HAVE FUN!!
Submitted on 2010/Sep/19