ALOJA Mediaeval and Fantasy Fair of Banyoles (Spain)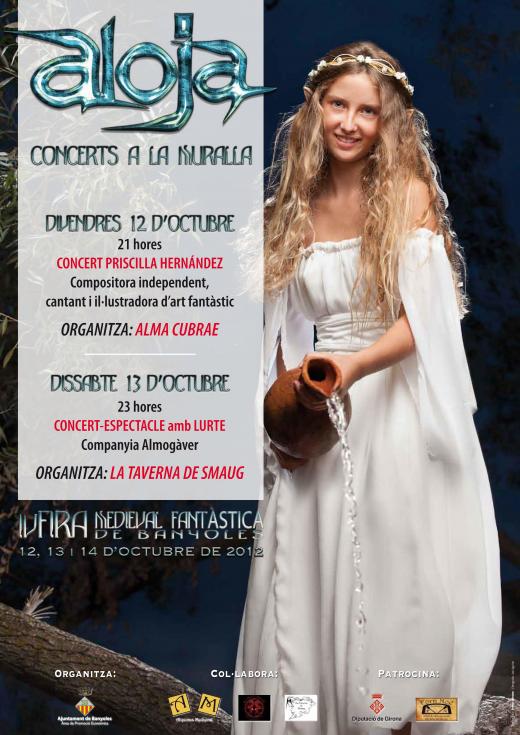 For me it's always special to have an excuse to wear my fairy garments :) but in this one I'll be even attending as performer myself :). If you happen to live in Catalonia, Spain, 12-13-14th October 2012 takes place a wonderful fantasy/medieval fair in Banyoles. From medieval to LOTR lovers and fairies, everything fantasy is welcomed :) In Spain fantasy fairs are scarce, It is true that there are a wealth of medieval ones but they seem to be more strict historically and the highlight of Banyoles is that is also starting to go in the league of european fantasy fairs :) Look at that flyer... I can guess she is Galadriel ;-) And by the way I (yes, I'm the admin of this blog but also a singer and performer ;-)) will be performing Friday night :) in a very special concert.
You can download a pdf of the activities. C´mon and join!
http://www.banyoles.cat/uploads/20121002/Programa_FIRA_ALOJA_2012.pdf
Submitted on 2012/Oct/09