Featured upcoming events: Faery Ball (UK) and Faeriecon (USA)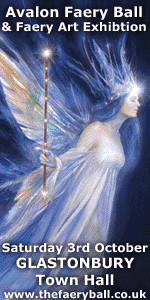 Next weekend people dwelling in England will have the pleasure to be able to attend the Avalon Faery Ball and Avalon Faery Fayre. Taking place in Glastonbury town Hall, Somerset. With music by the Dolmen, it's your chance to dress and show with your best garments. There will be also a fair with sellers during the day, so you can also look among a wealth of crafters.  For more information please visit the faery balls website.
On another part of the globe, USA next early November we'll be able to experience the Faeriecon.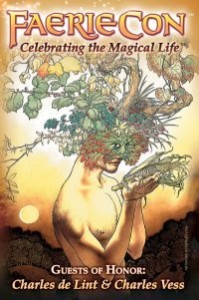 Faeriecon will be celebrating in Baltimore (USA East coast) next 6-8th of November. Array yourself in your most beautiful faerie finery, don your wings, gather your friends and family and cross the threshold! You will find the largest gathering of faerie artists and authors in the world who look forward to meeting you, amazing, magical apparel, beautiful jewelry, mysterious masks, handmade crafts, fashion shows, performers, musicians, storytellers, exhibitions, panel and workshops.
And at night, the gates of Faerie open once more at the Good Faerie and Bad Faerie Masquerade Balls, acclaimed the last two years as the astounding highlight of FaerieCon. This year featured performing bands are:
-Good Faery  Ball: Telesma, SJ Tucker and Woodland
-Bad Faery Ball: Priscilla Hernandez (Spain) (yay, that's myself by the way!) and Faun (Germany)
Look deep into your heart: are you a Good Faerie or are you a Bad Faerie? Make your choice, create your costume, and dance the night away in the Magical Realm.
Submitted on 2009/Sep/30