Santa Cruz de Tenerife Carnival Queen's election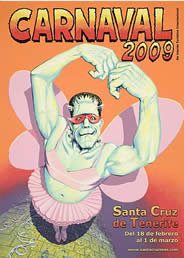 I was born and raised in the Canary Islands (Spain). In my native islands there is a big tradition for carnival, each of the seven islands have party, queen's election. The biggest example is Tenerife's which holds the biggest Carnival's celebration after famous Rio de Janeiro's . I lived in Santa Cruz quite a few years enough to see all the expectation around the election of the Carnival Queen each year. A topic or theme is chosen each year, so most of the people in the streets try to be fitting with the elected carnival's theme. This year's is "horror" (actually good for a place where Halloween doesn't exist). Election is tomorrow and the event will be aired in several internet televisions. This year is aired by CANAL 7 and you can tune it here tomorrow night 21:00 (center european time).
If you want to see the humongous, huge and deluxe queen gowns visit the event.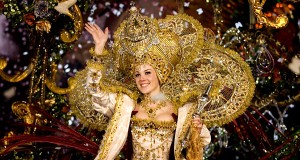 This is also a good chance to have a look to this massive party, consider to pay a visit in upcoming edition which also has the plug of visiting a lovely tropical island in the Atlantic ocean. You can check the official event page here
Update: WINNER OF 2009
"BEWITCHED"  (Embrujada)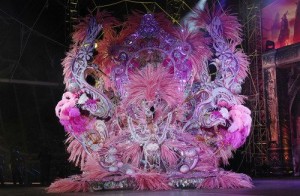 Submitted on 2009/Feb/17